For whatever reason, it had been WAY too long since I last visited Canyon Cafe in St. Louis. Technically located in the town of Frontenac, I had an opportunity to visit with my lady and a friend so I jumped at the chance.
First off, the food was as good or better than I remembered. I mean like seriously top notch quality. The flavors were so amazing I was simply was in food heaven. So if you have the chance to go to Canyon Cafe, make sure you go! But enough about food, let's talk Margaritas!
I saw a sign for their "Top Shelf Traditional" Margarita which they claimed was the best in St. Louis. Of course, this was the Margarita I was going to try first. According to their menu, they went to the "pickiest Margarita person they knew" and had her create her perfect Margarita. The ingredients listed were fresh limes, Grand Mariner, Sauza Tequila, salt only on the outside of the rim, and hand shaken. I was totally on board with all the ingredients, although as always, wary of the Grand Marnier. I've had mostly bad experiences with Grand Mariner in Margaritas but enough good ones to be hopeful. Luckily for me, the Margarita was definitely very good! It had excellent lime flavor and good Tequila flavor. The Grand Mariner was blended in very well with just a light sweetness that was spot on. Was this the best Margarita in St. Louis? I'm not quite sure. I mean it was one of the best I have had in a long time, but for me it missed that "wow" factor that separates the best from the rest. I'm willing to give it an 8.5 but not quite a 9 or higher. I will definitely come back and try again to see if I can get a "wow" from the drink. But otherwise, I would say if you want one of the best Margaritas in St. Louis, you can't go wrong with the Top Shelf Traditional at Canyon Cafe.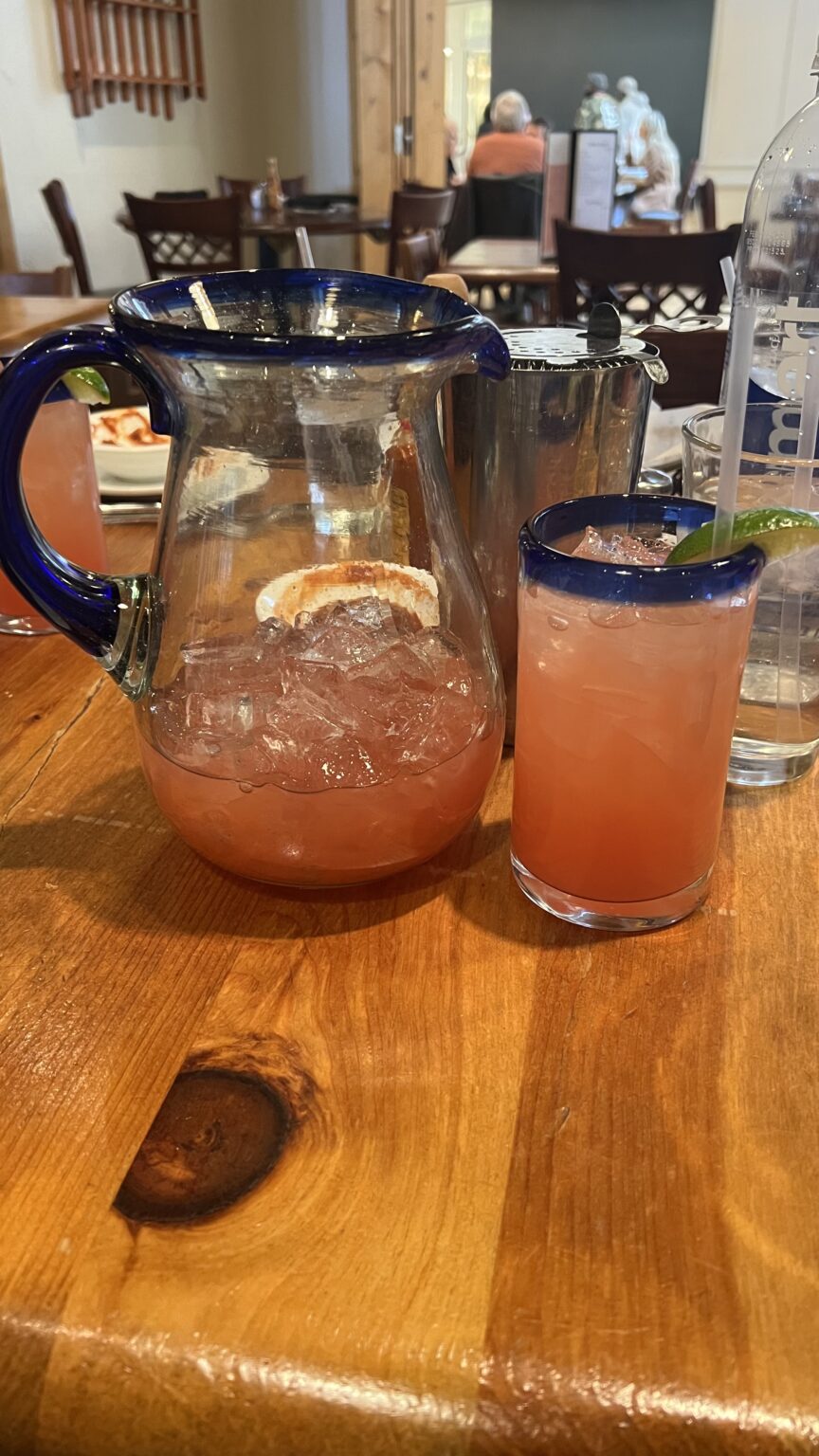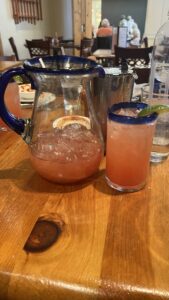 Now I wasn't done with Margaritas at Canyon Cafe this day. I ordered a pitcher of their Grand Canyon Margarita, which I had tasted a few times previously. While I had very much enjoyed this Margarita previously, this time I was not impressed. Made with cranberry, lime juice, orange juice, and prickly pear cactus juice, it did have a very good flavor but the sweetness was almost off the chart. And I was not alone. My lunch buddies also agreed that the drink was almost too sweet. In fact one added water to tone down the sweetness of it. I'm not sure if we just got a pitcher that had too much sugar added, but if this is the way the Grand Canyon Margarita is being made now, it is much more of a super sweet fruity drink than an actual Margarita. I can't honestly even rate this as a Margarita this time. Tasty for sure, but way too sweet and I would not recognize it as a Margarita if tasting blind.
Still, all that being said, get yourself to Canyon Cafe ASAP! The food is so good and their Top Shelf Traditional Margarita is so good. Plus they have many other Margarita options to try. I'll definitely be back to try some more!