Agave Tequila Bar & Mexican Kitchen – Red Hook, St. Thomas, US Virgin Islands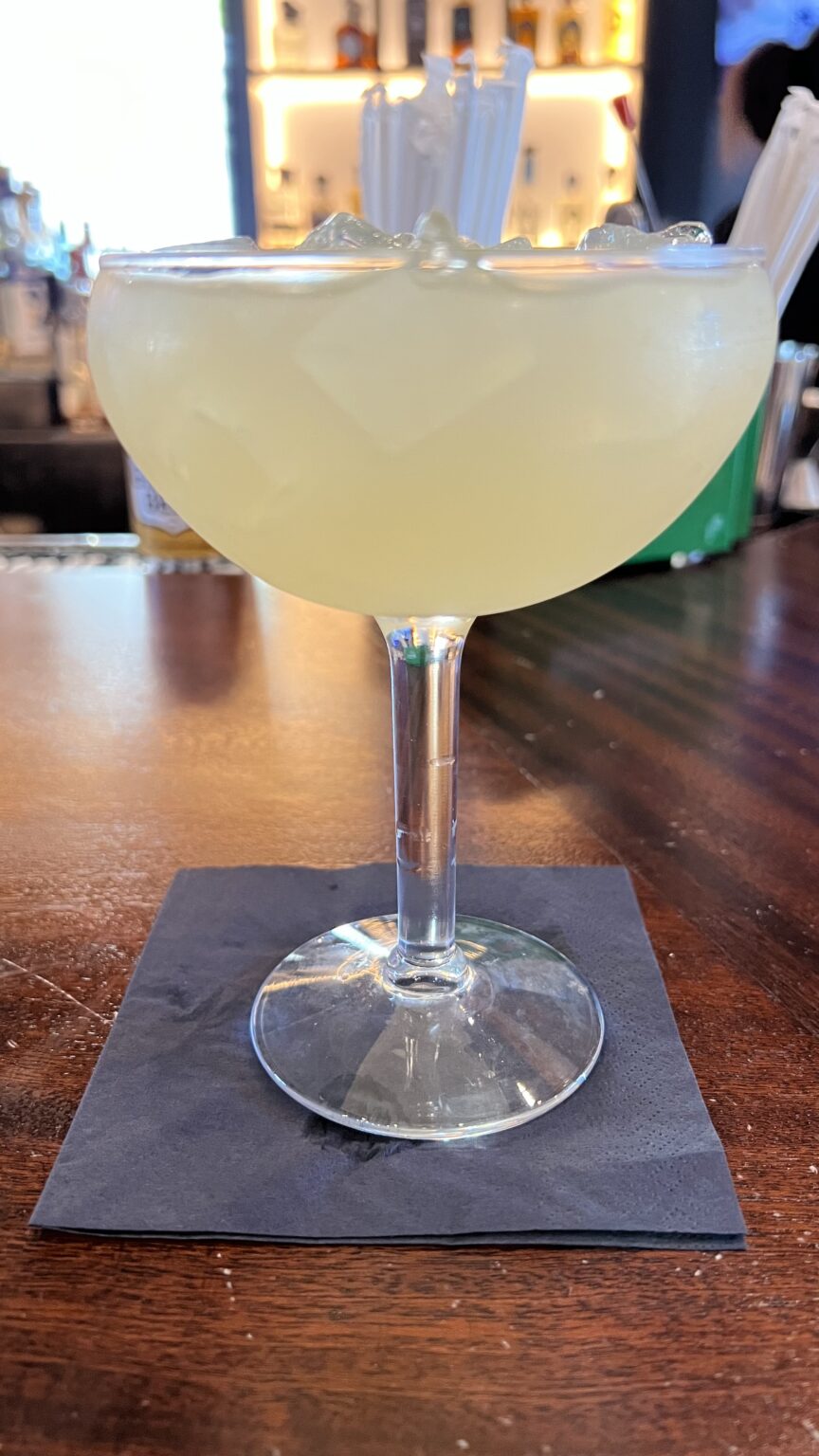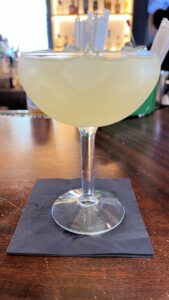 While on our way back to the cruise ship, I ran into a new friend from the Marketer's Cruise who was a Tequila enthusiast and he said that before we leave I should quickly find a place called Agave Tequila Bar just a couple of blocks away. Given his enthusiasm for Tequila I grabbed my lady and we hustled to this place for a quick few tastes.
On their menu they listed the "Agaverita!", which they claimed was their signature Margarita with a few different flavored options. I chose their "classic" variety so as to get a taste of their core Margarita first.  It had a very smooth taste, with a richness that may have been some sort of agave flavor or other flavor from the Tequila they used. According to the bartender they use a combination of Lunazul and another reposado Tequila that I unfortunately did not get to note. Regardless, this Margarita was truly different from almost any other Margarita I've ever tried yet it was still an excellent Margarita worthy of an 8.5. I'll make sure to come back here some day and get the exact recipe.
My lady ordered an El Diablo which was a spicy Margarita composed of Jalapeño-infused Lunazul Blanco Tequila, Mezcal, orange liqueur, pineapple, lime, and a spicy sugar rim. As seemingly has been a trend on this trip, the pineapple and spiciness were nicely blended into the drink so that they don't detract from the traditional Margarita flavors. It rates an 8 on my scale for a flavored Margarita.
I also tried some Tequila infused with Ghost Pepper while I was at Agave's. This particular Tequila was strong in both Tequila flavor and Ghost Pepper spiciness. We unfortunately did not have time to have any food other than some chips and salsa, but the food seemed to be of hight quality so one day I'll be sure to stop back by to get more details!
If you are in the harbor of Red Hook, St. Thomas make sure to stop by Agave Tequila Bar & Mexican Kitchen.