Rum Hut – St. Thomas, US Virgin Islands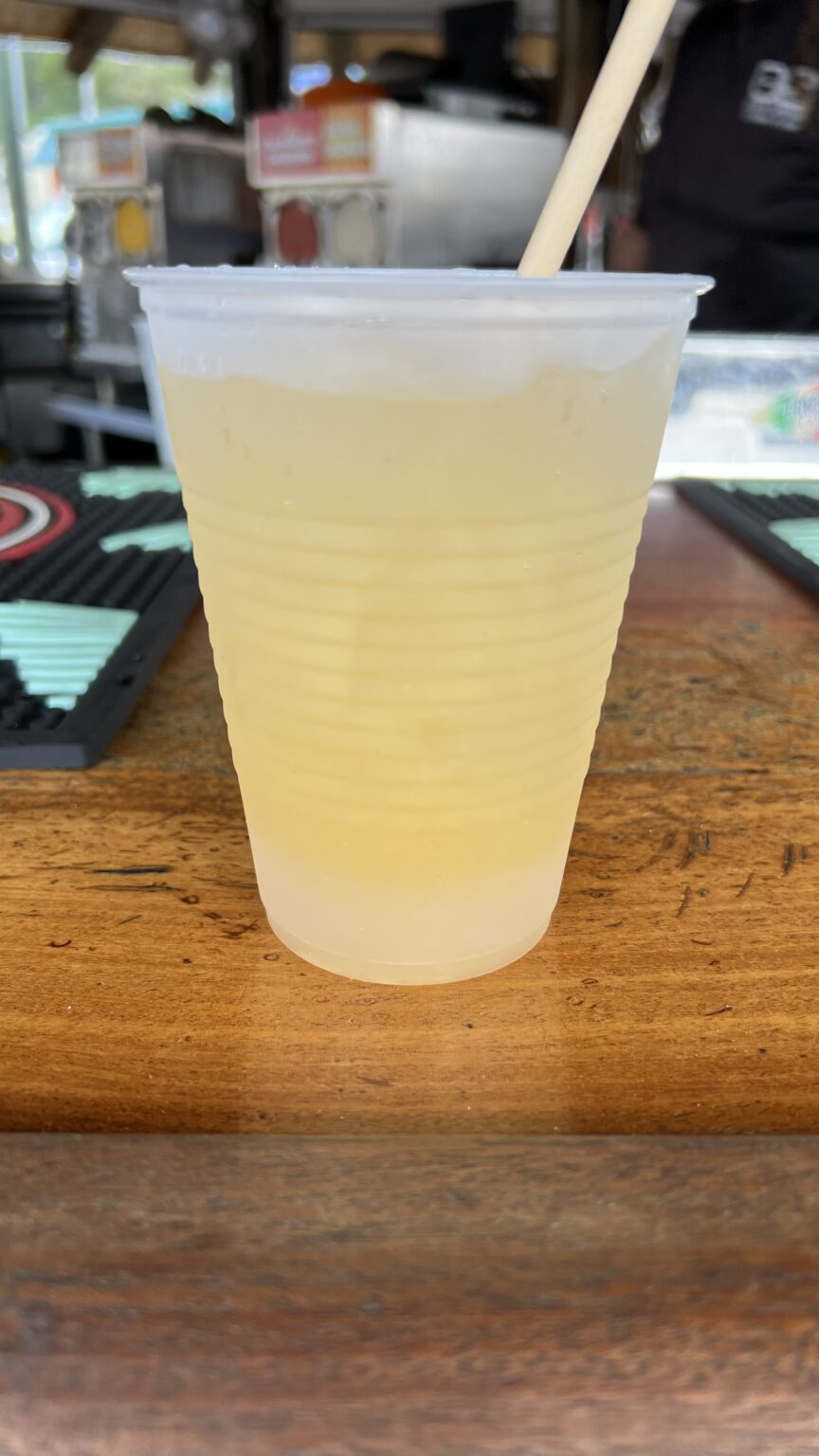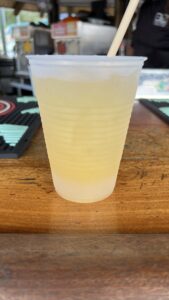 While on the Marketer's Cruise, I did not get a chance to try a Margarita while at our third destination in Saint Martin (on either the French or Dutch side). So I made sure to try a Margarita at our fourth and final destination of St. Thomas in the US Virgin Islands. A friend who lives part time in St. Thomas recommended we try a little outdoor bar called the Rum Hut.
The only Margarita on the menu was called the Zesty Pineapple Margarita so I ordered that. The ingredients listed were El Jimador Tequila, Triple Sec, Sweet & Sour, Pineapple Juice, Crushed Pineapple & Tabasco. I was very curious at how this would turn out and I'm happy to say I was pleasantly surprised. The Margarita was nicely balanced with the pineapple flavor and the spiciness and flavor of the Tabasco, yet the Tequila and lime flavor still came through so it was identifiable as a Margarita. Overall a very nice flavored Margarita worthy of an 8 on my scale.