Daimaru Steakhouse and Sushi Bar – Salina, KS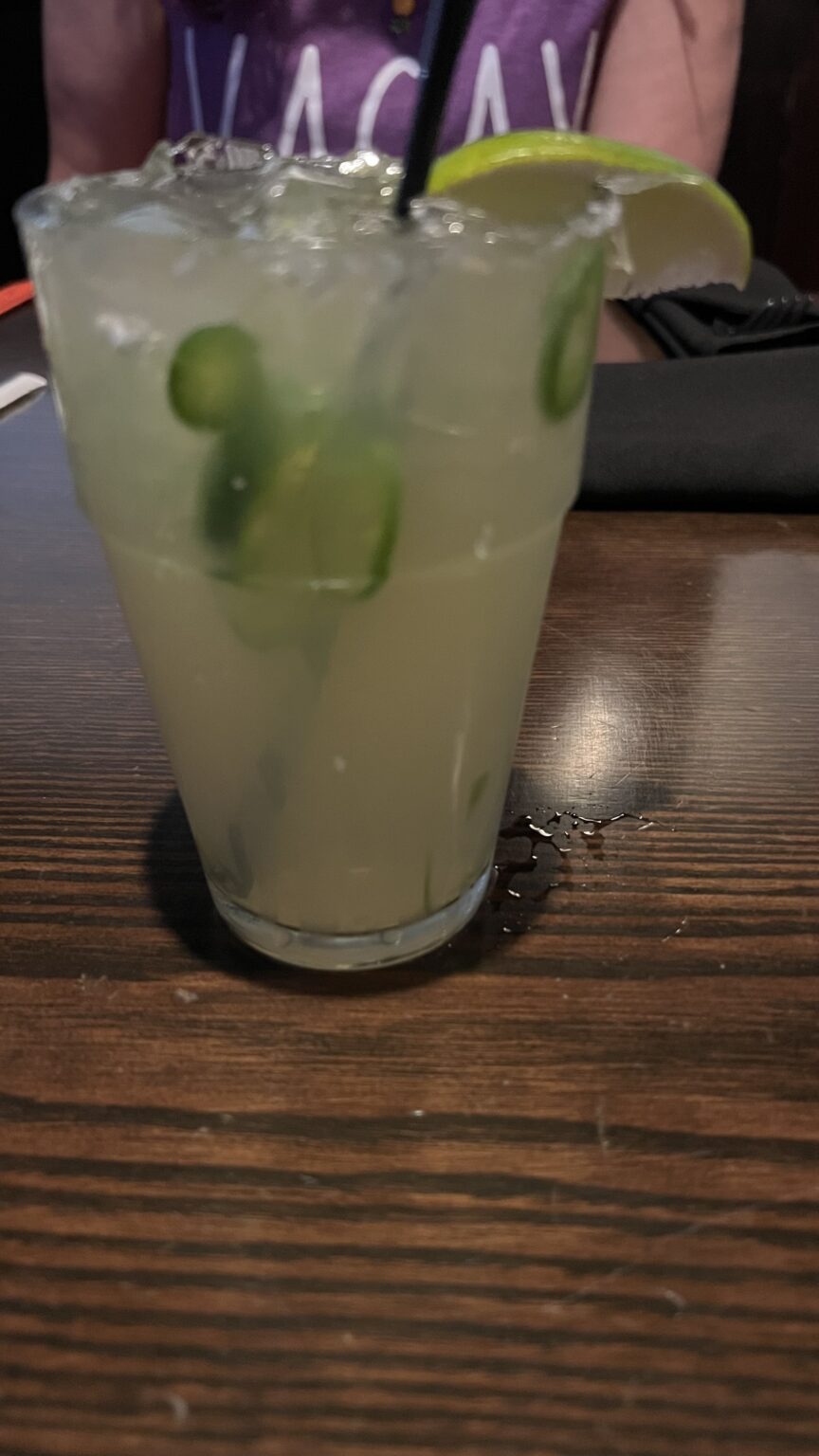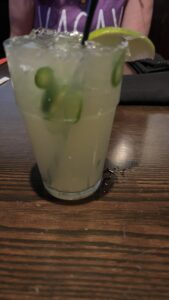 My lady, her two kids, my younger daughter, and I went on a summer road trip to the Colorado Springs and Denver area in Colorado. On the drive through Kansas, we stopped at a town called Salina to stay overnight and went to look for someplace fun to eat. We found a restaurant called Daimaru Steakhouse and Sushi Bar. It was not your standard steakhouse nor sushi place. It had a blend of traditional American styling (including TVs so it was like a sports bar) with some Asian flair. Interestingly enough they had a unique Margarita on their menu called the Bangkok Margarita, so of course I had to try it.
The menu listed the ingredients as Jose Cuervo Tequila, house spicy sour mix, and lemongrass simple syrup. Because it was Jose Cuervo I didn't expect much from it since the most common Cuervo varieties are not true Tequilas (i.e. mixtos) but one never knows if the listed Tequila is substituted at times. The good news is that the Margarita was flavorful, with just a slight hint of spicy flavor. It was simple, tasty, and easy to drink. Plus it had sliced jalapeños! It was honestly nothing special but it was a nice surprise in the dead middle of Kansas at steakhouse and sushi bar of all places! I give the Bangkok Margarita a 7.5. If you are in Salina, Kansas I would recommend stopping by Daimaru if you like sushi and an interesting Margarita.