Culinary Dropout – Phoenix, AZ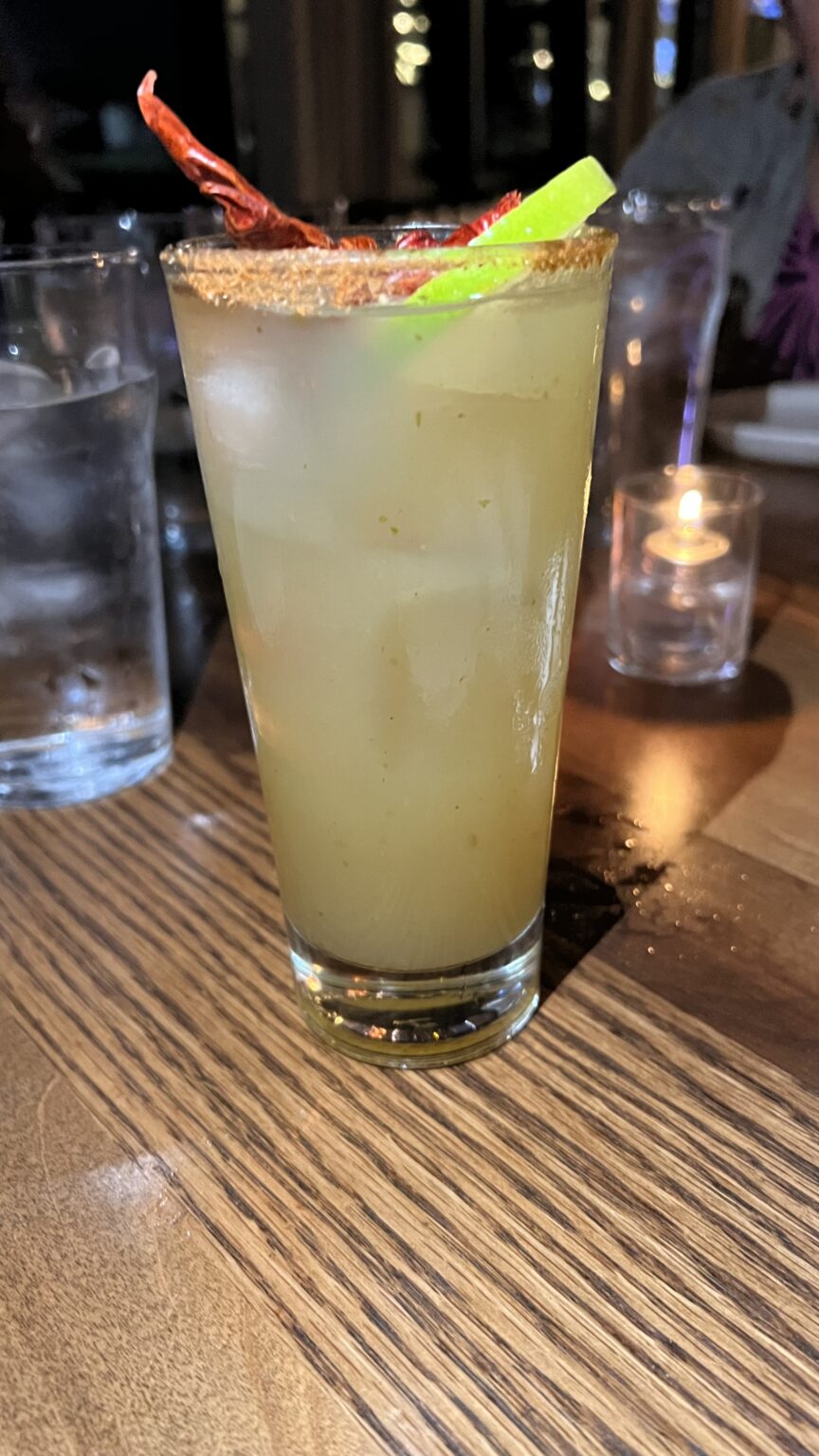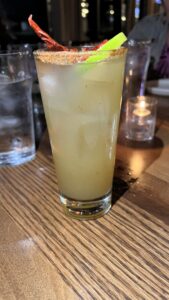 While on a business trip to Phoenix, my lady and I joined a group of friends for an evening out. We stopped at a very unique dining experience, the Culinary Dropout restaurant, which offered an interesting variety of cocktails, including the "Cali & Tay" Skinny Margarita. When read out loud, the phrase sounds like the Spanish word "caliente", which means spicy or hot. The ingredients listed are Corazon blanco tequila, serrano spiced agave, fresh lime, and a chili dusted rim. I wasn't sure what to expect given the spicy nature of the drink. I've had mixed experiences with spicy Margaritas and I was hoping for the best.
I will say that the Cali & Tay Margarita was tasty, albeit the flavor was just slightly subdued. The spice was well balanced except for the first taste with the spicy rim which was a bit overwhelming. For a spicy Margarita, I give this drink an 8.