Pink Taco – Las Vegas, NV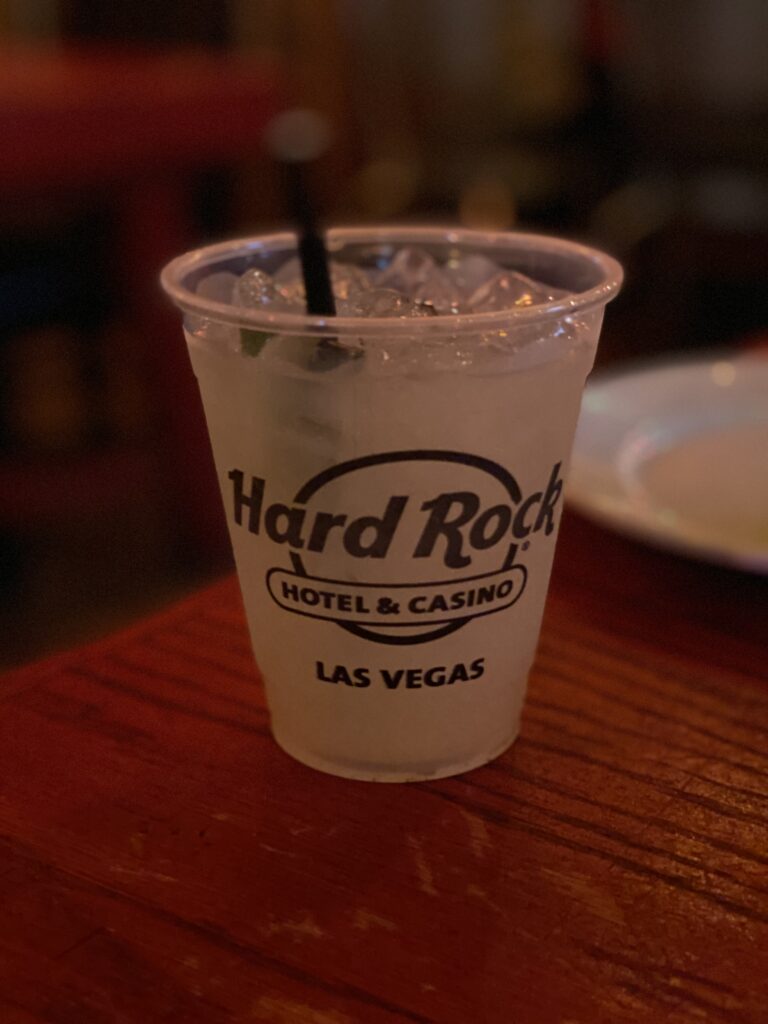 My final Margarita review from my first trip to Las Vegas was from the Pink Taco Mexican Restaurant located in the Hard Rock Hotel and Casino, where my girlfriend and I were staying for a business conference. Unfortunately, it is very likely that the Pink Taco will not be in existence in that location by the time you read this article. It just so happened that we stayed at the Hard Rock Hotel and Casino on the very last week of its existence. The day we checked out there were already men in hard hats taking down a lot of the memorabilia and beginning the process of remodeling the Hard Rock Hotel into the Virgin Hotels Las Vegas, owned by billionaire Richard Branson of the Virgin Group. From what I heard when I asked the staff, they believed that the Pink Taco would not be part of the new hotel. However, there are Pink Taco locations in other parts of the country so you may try a Margarita there.
All that being said, the Margarita from the Pink Taco was pretty tasty, although nothing special. It was well-balanced with a nice tartness to it and good tequila flavor. I'd rate it as a 7.5, so if the Margaritas from the other locations are similar, I'd recommend trying one if you are there.