Heart Attack Grill – Las Vegas , NV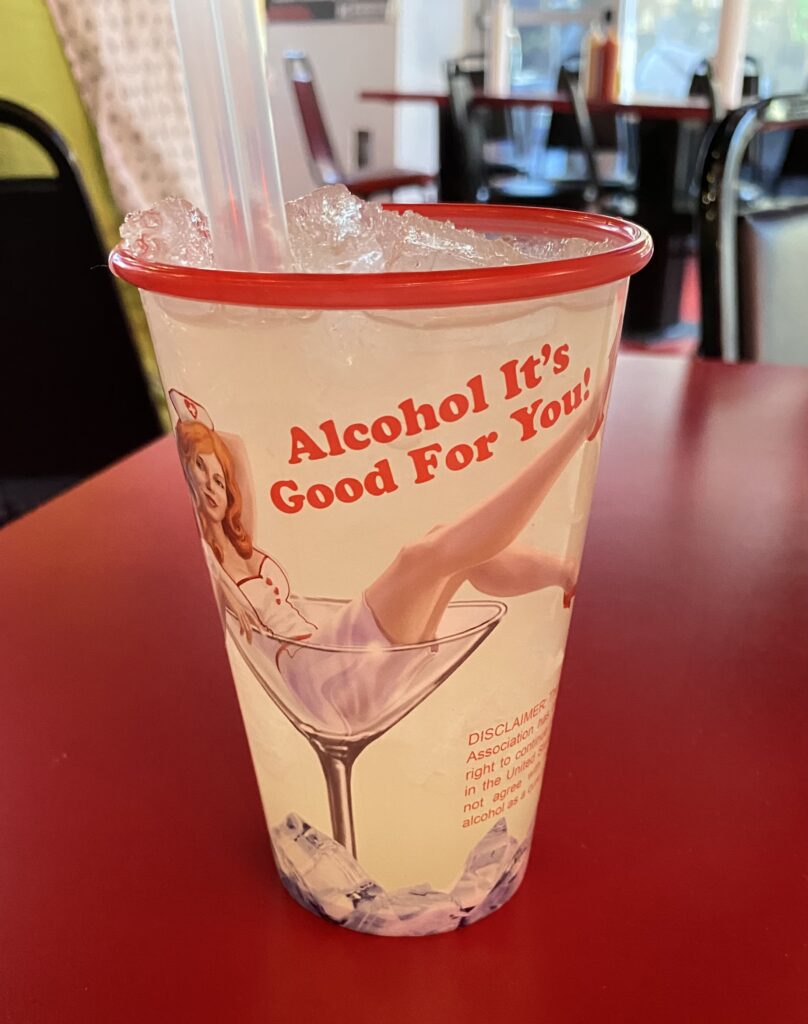 My next stop in Vegas where I tried a Margarita was the somewhat world famous Heart Attack Grill. I had never heard of it before, but apparently it is a Vegas icon located on the definitely world famous Fremont Street. My girlfriend and I just happened to stumble upon it while walking down Fremont Street and it was right about lunch time so we decided to check it out. The restaurant itself is very kitschy with an anti-establishment, counter-culture theme when it comes to the type of food they serve, which consists primarily of big fat burgers. Their main claim to fame is that if you do not finish your burger, one of the servers will spank you with a large paddle. And just in case you think the spankings are a gimmick, think twice. Let's just say I was very glad I only ordered a single burger because that was more than enough for me. A few grown men thought it would be fun to get spanked and after the first swat their facial expressions changed – and they had two swats left to go!
Anyway, given the type of restaurant it is, I was not really expecting anything great in a Margarita from the Heart Attack Grill. As I figured, the drink was made with a Margarita mix but the good news was that the tequila was strong, the tequila had a decent taste, and the overall flavor of the Margarita was fairly good. It sort of reminded me of the type of Margarita one might get at a beach. And the cup was really funny! So I'd rate it a 6.5.
Overall, given the fun environment, I would definitely recommend the Heart Attack Grill if you are in Vegas and like big fat burgers (and maybe hard spankings in public)! I've included some additional pictures below.