El Mexiquense – St. Louis, MO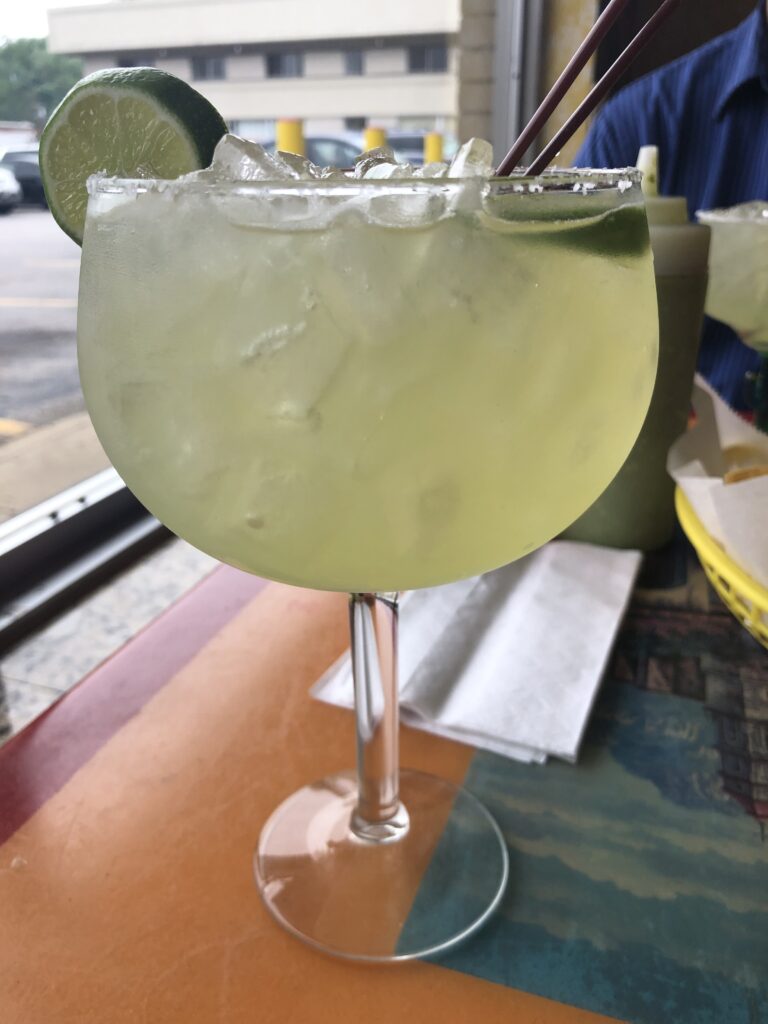 I was meeting a business associate for lunch and we decided to try a Mexican restaurant that had a good reputation. I had never heard of El Mexiquense before, but I found that for a smaller restaurant, it was attached to a Mexican grocery story and the food was authentic.
Of course I ordered a Margarita. I was very curious what I would get, as an authentic Mexican restaurant isn't a guarantee they will serve a great Margarita. In fact, sometimes they seem to go "overboard" with the flavors as if they are trying to stand out from other places. In this case, the Margarita was good. It was fairly sweet but otherwise the drink was flavorful and pleasant to drink. The stronger sweetness had a tendency to hide the tequila flavor, but I could tell it had a good amount of tequila, especially on the finish. I give the Margarita I had this afternoon a 7.5.