Shooter's Bar & BBQ – O'Fallon, IL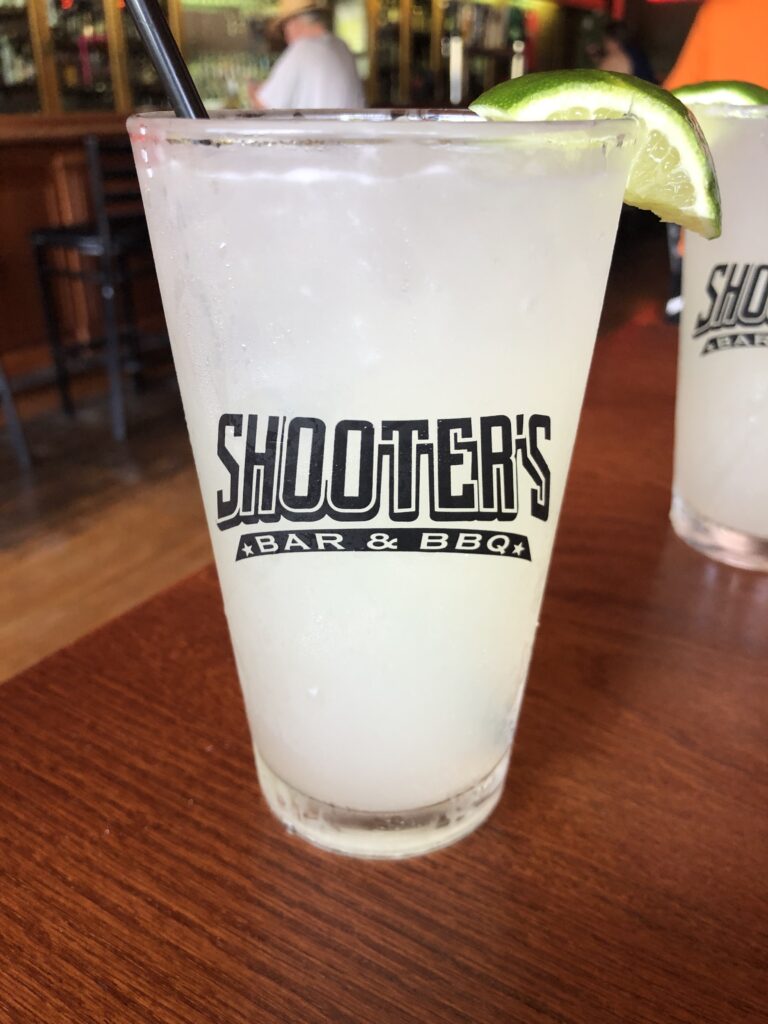 I was out for lunch and ended up at Shooter's Bar & BBQ in O'Fallon, IL. It is definitely a sports bar and as such, they really featured a variety of beers on their menu. But I wasn't in the mood for beer, so of course I opted for a Margarita.
The Margarita I had that day was light and refreshing with a slight taste of carbonation. On the downside, it wasn't full flavored so it wasn't one I would necessarily recommend to fans of Margaritas. It was tart, lightly sweet, and some tequila flavor does come through. If you aren't in the mood for beer and simply want a light drink that reminds you of a Margarita this would work, but for me it wasn't a great Margarita. I rate this a 6.
Besides the Margarita, Shooter's is a fun place to go for a sports bar with good food and lots of TVs.