Wasabi Sushi Bar Revisited – Edwardsville, IL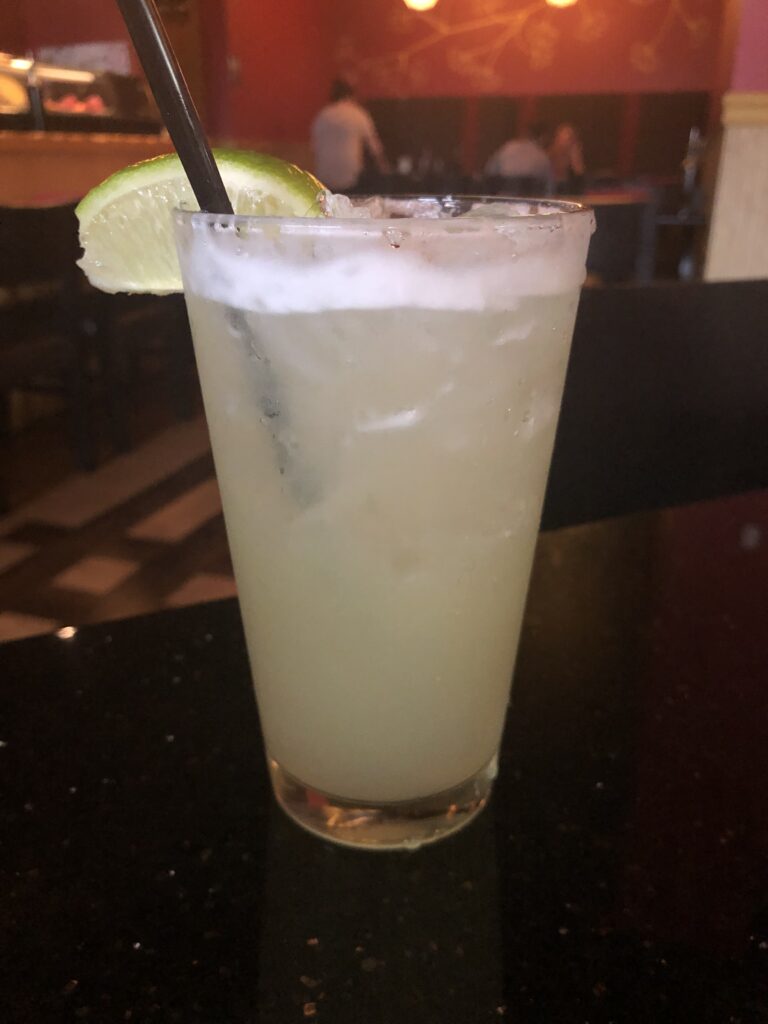 Several years ago I had reviewed the Margarita at Wasabi Sushi Bar in Edwardsville, IL. One may not think that a Margarita would go well with sushi or that a sushi bar would serve a good Margarita, but luckily one would be wrong on both counts! So once again I ordered a Margarita while at Wasabi in Edwardsville.
While the last time the Margarita at Wasabi I only rated it a 6.5, this time the drink was much better. Overall it was excellent with a well-balanced flavor and good tequila flavor. I rate it an 8 for the Margarita I had this night. And as before, there is something about having a Margarita with spicy food that works well. Since I prefer spicy sushi and also add Sriracha sauce, I definitely get a lot of spiciness in my mouth to work with the citrus flavor of the Margarita. If you haven't tried a Margarita with a variety of spicy foods, even if they are not Mexican food, I highly recommend it!