Entre Restaurant and Bar, Sheraton Hotel – Lisle, IL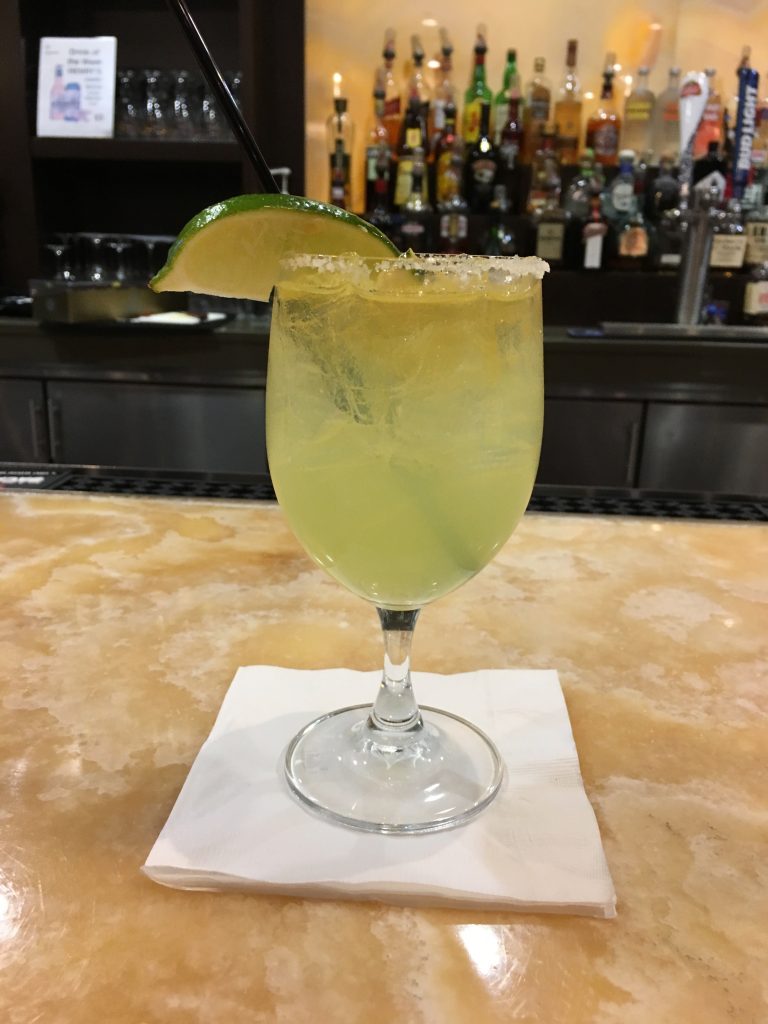 My family made another trip up to the Western suburbs of Chicago to visit my sister. The first night, however, we would meet a friend for dinner. We had a little time before that dinner so my wife and I went down to the hotel lobby area where they had a nice bar. They had a margarita on the bar menu so of course I needed to try one.
Named Entre Restaurant and Bar, the menu listed the "Entre Margarita" with ingredients of Patron tequila, Grand Marnier, fresh squeezed lime juice, and sweet and sour. The main ingredients were pretty solid, but the inclusion of sweet and sour mix was a little worrisome. So when I was served the drink I was hopeful with tempered expectations.
The good news was that this Margarita was tasty, if a little on the sweet side. It was overall a well-balanced and flavorful drink, but unfortunately I could discern the flavor of the sweet and sour mix and that detracted from the overall enjoyment. So to sum up, this drink was pretty much an average, albeit flavorful, Margarita so it garners a 7.5 on my scale.