36 Restaurant and Bar – Cape Girardeau, MO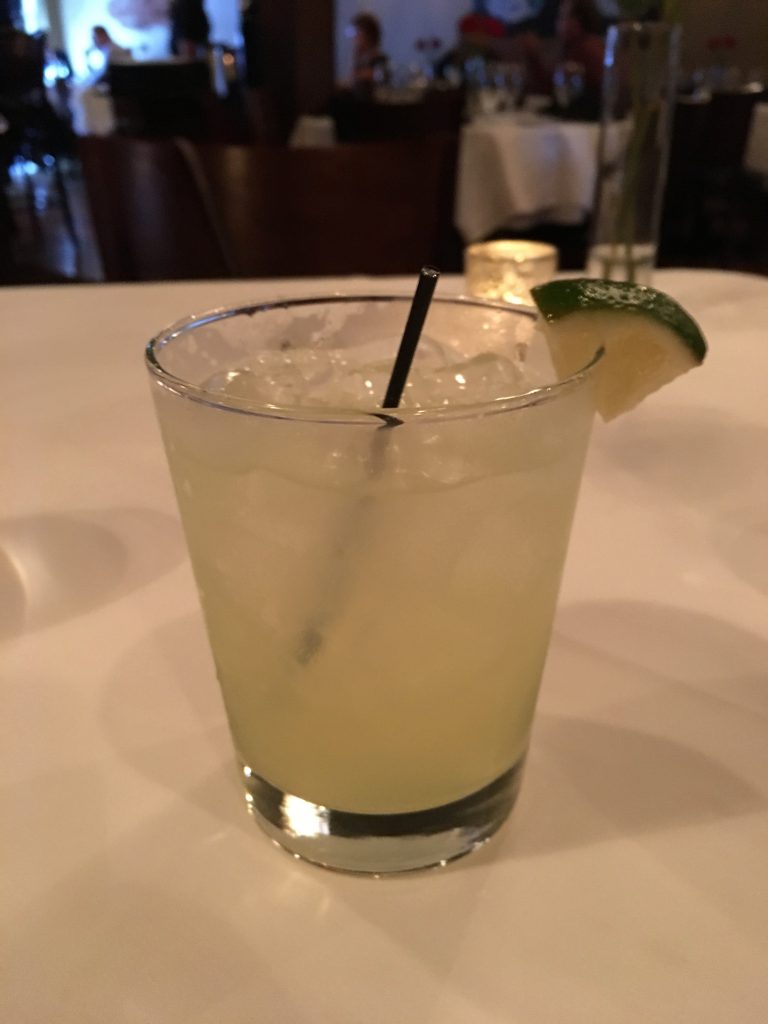 On a business trip to Cape Girardeau, MO, I decided to stop in for dinner at a place with the address of 36 N. Main Street. Fittingly enough, the name of the establishment was 36 Restaurant and Bar. From the description, it appeared that 36 had an upscale selection of food and and nice bar. So I figured they would likely have a good Margarita. Of course, the proof would be in the pudding … er, the drink.
The good news for me is that I got lucky that night. 36 did serve me a very good Margarita. Also the food was excellent. So a good night all around. The Margarita had a nice overall flavor with a little bit of a pronounced tequila hit up front. Overall it was smooth and well balanced, although I would have preferred a little more lime flavor. Because of the slight lack of lime, I give the drink an 8 where I may have given it an 8.5. Regardless, this was a still a fun night with a good drink and a good dinner. So if you're in the Cape Girardeau area, make sure to stop in to 36 Restaurant and Bar and don't hesitate to order a Margarita.