Ginger Margarita, Cielo Restaurant & Bar, Four Seasons Hotel – St. Louis, MO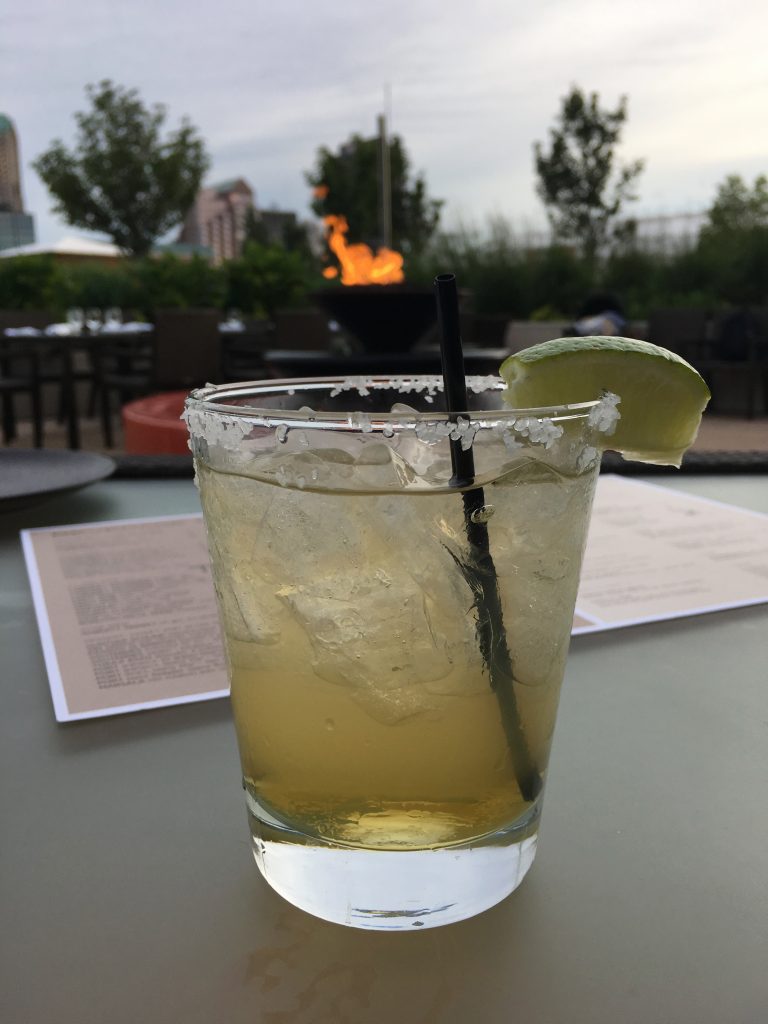 On a nice summer's evening my wife and I found ourselves at Cielo's once again for some rooftop dining. And once again I decided to sample a different type of Margarita.
This time from Cielo's I found a Ginger Margarita with listed ingredients including Sauza Blanco tequila, dry orange Curacau, Big O Ginger liqueur, and lime juice. I didn't realize it at the time, but the ingredients were very similar to the Barrel Aged Margarita I had a few months earlier at Cielo's. While I was a little disappointed in the Barrel Aged Margarita at the time, the good news was that this particular version of a Ginger Margarita was excellent.
For those who may like specialty Margaritas or a ginger flavored Margarita in particular, this is the way it should be made. At its core it is a great traditional Margarita with well-balanced flavors of lime and tequila. Then the addition of the ginger liqueur did not overpower the other flavors but instead integrated nicely, adding the spice of real ginger and the sweetness of the liqueur to make one very fine tasting drink.
Overall, this was one of the best ginger flavored Margaritas I have ever had. While not everyone likes real ginger flavor, if you do like ginger and you also like Margaritas, you will love the Ginger Margarita from Cielo. As a speciality Margarita, I give the Ginger Margarita I had that night at Cielo an 8.5 rating.