Strawberry Lemongrass Infused Margarita, Mangia Italiano – St. Louis, MO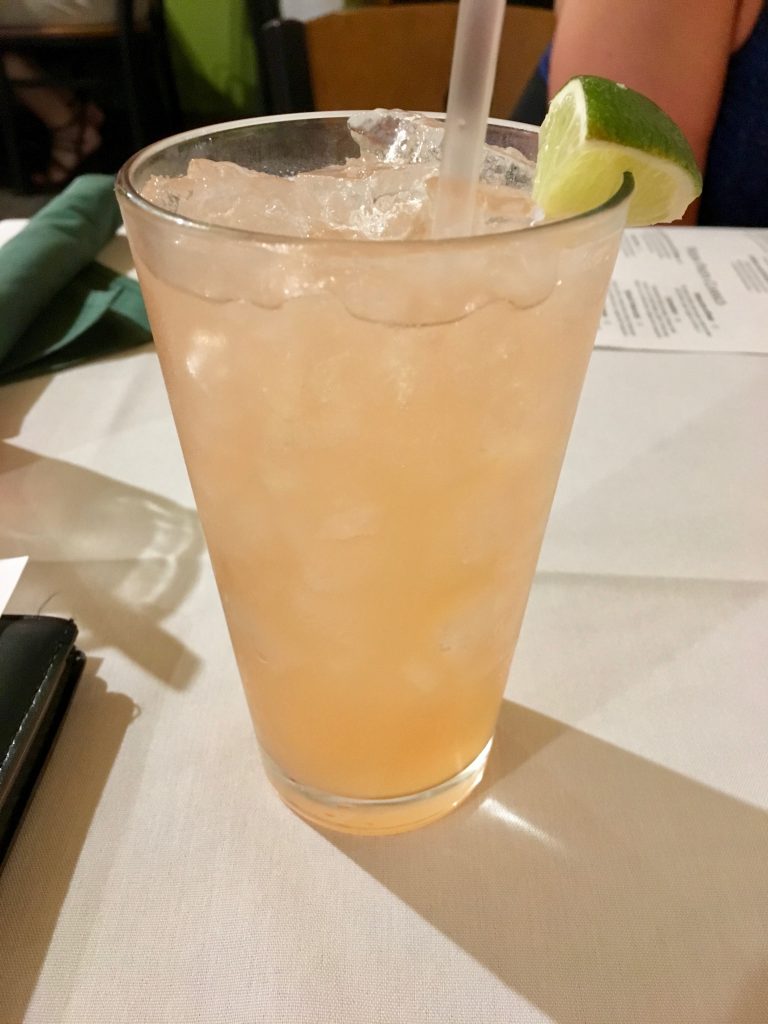 After a vacation in Mexico, when arriving back home to the St. Louis area what else would one do but visit an Italian restaurant, right? My wife had visited Mangia Italiano recently and highly recommended that I should visit there and try one of their House Infused Margaritas. So who am I to refuse a lady's wishes?
The menu listed either a hibiscus or strawberry lemongrass infused tequila as options for their Margarita. I opted for the strawberry lemongrass tequila, and the other ingredients were elderflower liqueur, fresh lime juice, and simple syrup. Some interesting ingredients for sure but at least they seemed fresh and tasty. The good news is that this was an excellent Margarita, even with the offbeat ingredients and infused tequila. The flavors were all very well balanced. It was just the right amount of sweet and tart components combined with a great tequila taste. Now I could not really discern the strawberry and/or lemongrass flavors infused in the tequila, so I must assume they just contributed to the overall sweetness of the drink. I give the Strawberry Lemongrass infused Margarita at Mangia Italiano an 8.5 for this visit. The next time I'll need to try the Hibiscus infusion and let you know how that is.
If you're looking for a really solid Margarita in the Grand Avenue area of St. Louis, don't overlook this particular Italian restaurant! Mangia Italiano really knows their drinks!