Guy Fieri's American Kitchen and Bar, Cancun Airport – Cancun, Mexico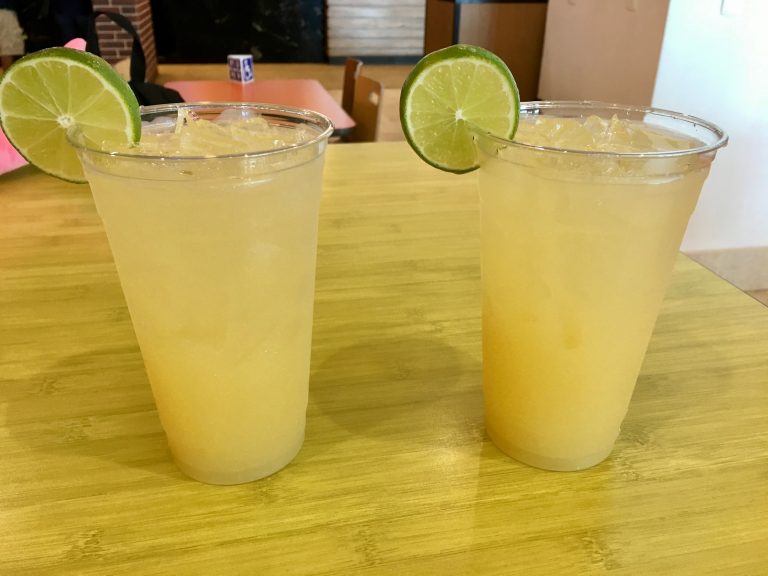 Our family was waiting at the airport in Cancun, Mexico after a stay at a resort in Riviera Maya. We were grabbing a late breakfast/early lunch and I decided that we should have one last Margarita before leaving the country. Luckily we found Guy Fieri's American Kitchen and Bar inside the airport and they were serving Margaritas even at around 9:30 in the morning!
Now it's difficult to know how good a Margarita served from a place inside an airport will be. But I was hopeful since this was a full bar and the bartender seemed to know what he was doing. Luckily, we did get a tasty Margarita. It had a good balance of flavors and the lime taste did stand out. My only complaint was that the overall flavor combination was just a little on the weak side and I would have a liked it to taste a little bit fresher. But for a last hurrah in Mexico while waiting inside an airport, it was a nice way to say goodbye. I rate the Margarita I had this visit at Guy Fieri's American Kitchen and Bar a 7.5.