Barrel Aged Margarita, Cielo Restaurant & Bar, Four Seasons Hotel – St. Louis, MO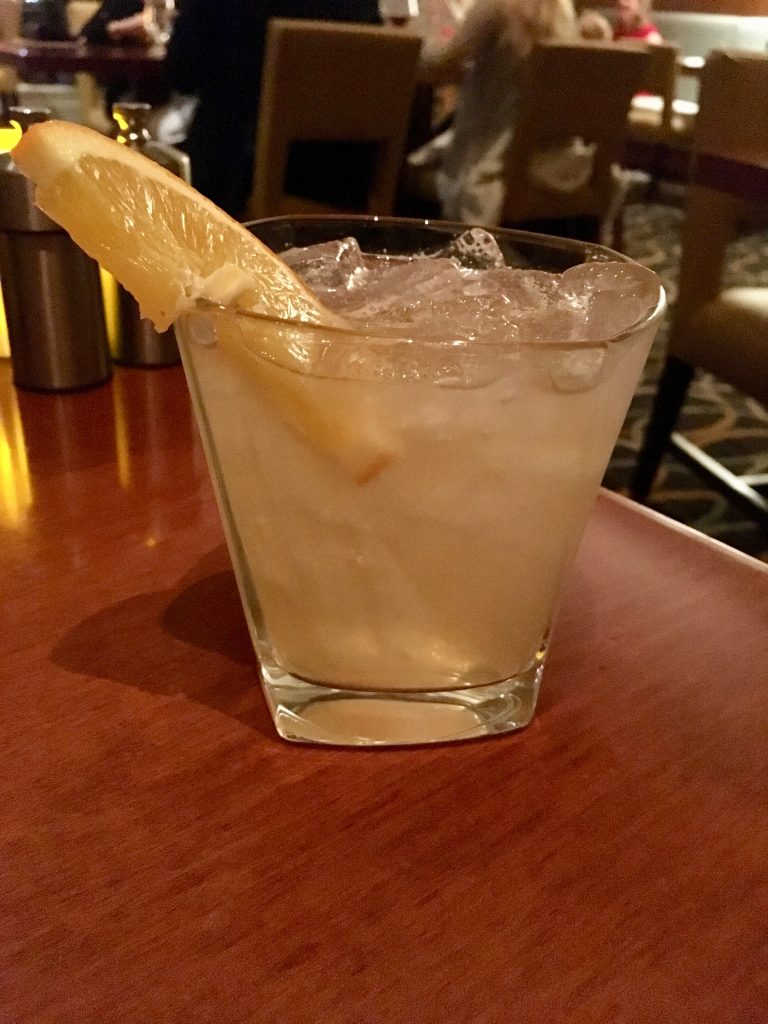 The previous time I visited Cielo Restaurant & Bar at the Four Seasons in St. Louis, I tasted an "unusual Margarita." While it wasn't a Margarita I particularly liked, I wasn't going to shy away from trying whatever Margarita they were showcasing, as they were highlighting a variety they called the "Barrel Aged Margarita".
The menu listed the ingredients for the Barrel Aged Margarita as aged tequila, big o ginger liquor, dry curaçao, lime, and grilled orange. Certainly these ingredients sounded interesting so I was happy to give it a shot. Unfortunately while lime was specified, it was hard to discern any lime flavor. It did have good tequila flavor along with ginger and curaçao that blended together nicely, but without a good lime component, it falls a little short on my scale as a Margarita. As with the other Margarita I've had at Cielo, this was certainly not a traditional Margarita, but it was a nice drink regardless. I rate the Barrel Aged Margarita at Cielo a 7.