Olive & Oak – Webster Groves, MO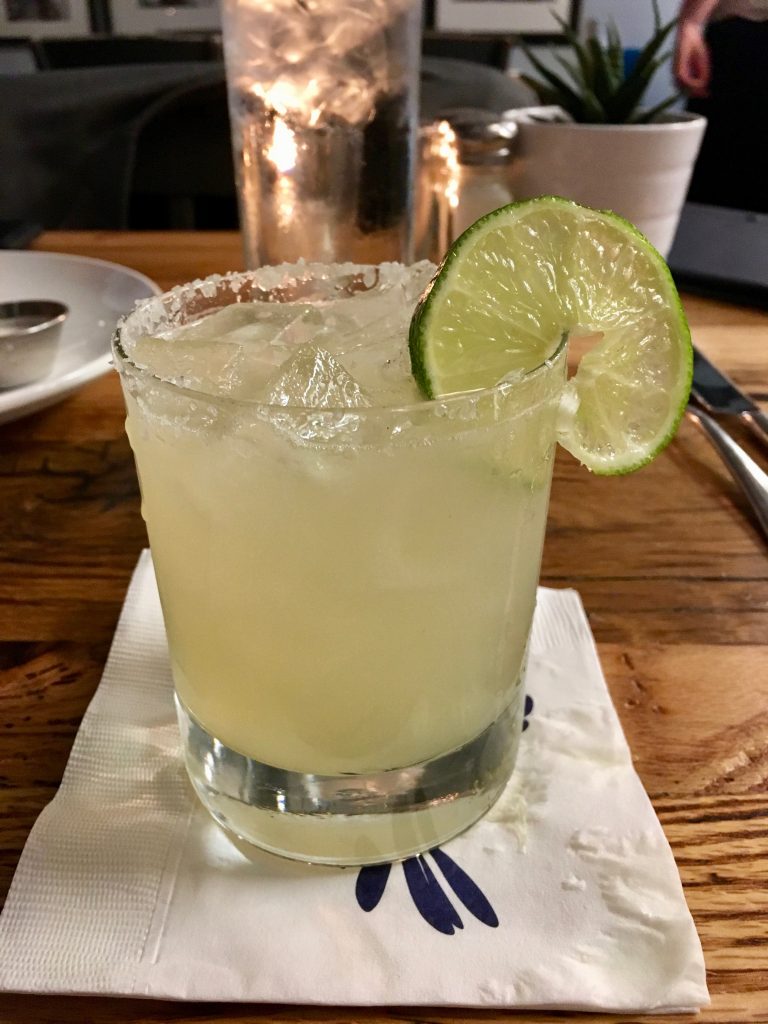 Olive & Oak is a new restaurant in the Webster Groves area of St. Louis. It has quickly gained a great reputation so far for quality food and drinks and on this visit I can verify that their food was quite excellent. But you're reading this article because you want to know about their Margarita, right?
My impression of the Margarita I had this visit was that the flavor was good and seems to be made with fresh ingredients. However, the tart and sweet flavors don't seem to balance quite right. Instead of complimenting each other, it feels like they are separate and "fighting" with each other. The initial flavor hit is a bit fruity and the finish was a little bitter. However, it did have good lime and tequila flavor, being made with Tres Agaves tequila. Overall I would rate the Olive & Oak Margarita a 7 for this visit. But I'm certainly eager to come back and try another Margarita to see if they can do better!