The Melting Pot Revisited – University City, MO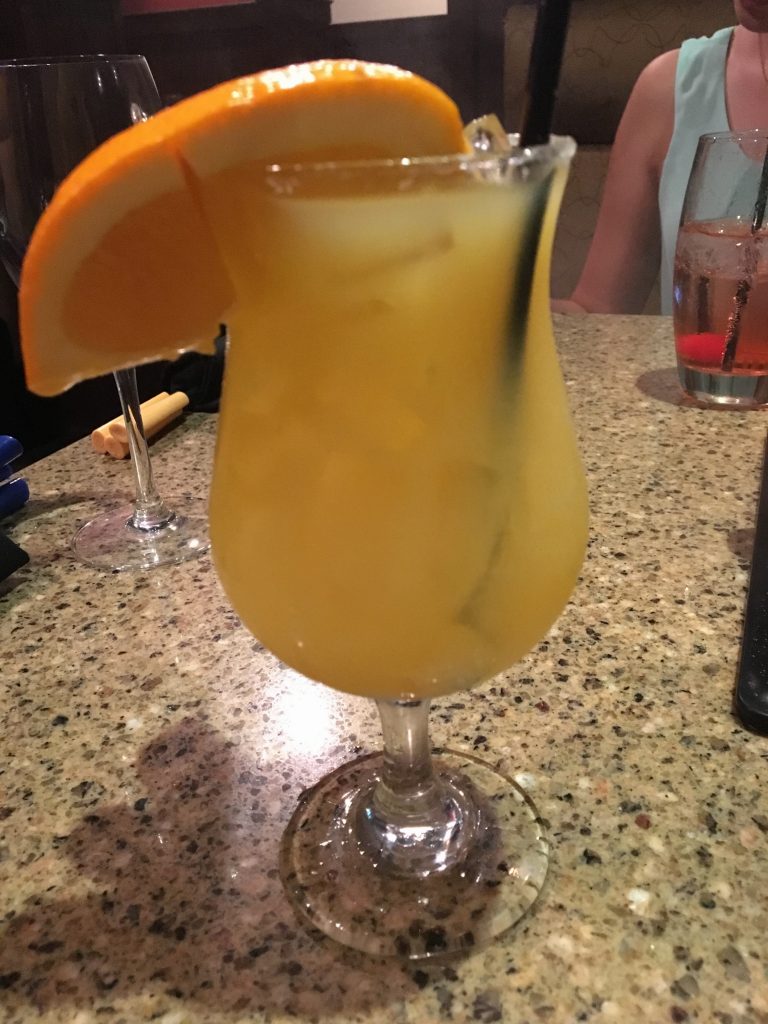 My family visits The Melting Pot quite often. I usually like to sample one of their cocktails, especially if they are offering a new variety of Margarita. On this visit I noticed they were in fact highlighting a new drink that they called the Freshly Picked Margarita. The ingredients listed were Avion Silver Tequila, Solerno Blood Orange and Cointreau orange liqueurs, agave nectar and fresh lime, lemon, orange, and grapefruit juices. With ingredients like those, I knew I had to try it.
Unfortunately, the combination of ingredients just didn't quite work out to make a good Margarita in my opinion. First, the initial flavor hit was a bit bitter. The tequila flavor was good but there was not enough lime flavor. The orange and grapefruit flavors were quite a bit more prominent instead. While it was an overall good drink, the fact that the flavor profile is much more orange than lime strays away from what I would call a Margarita. Because of that, I only rate this drink at a 6.5 as a Margarita. However, as a general cocktail, it probably deserves higher marks so if you like a Margarita-like drink with more orange flavor, this might be your thing.