Porter's Steakhouse Revisited – Collinsville, IL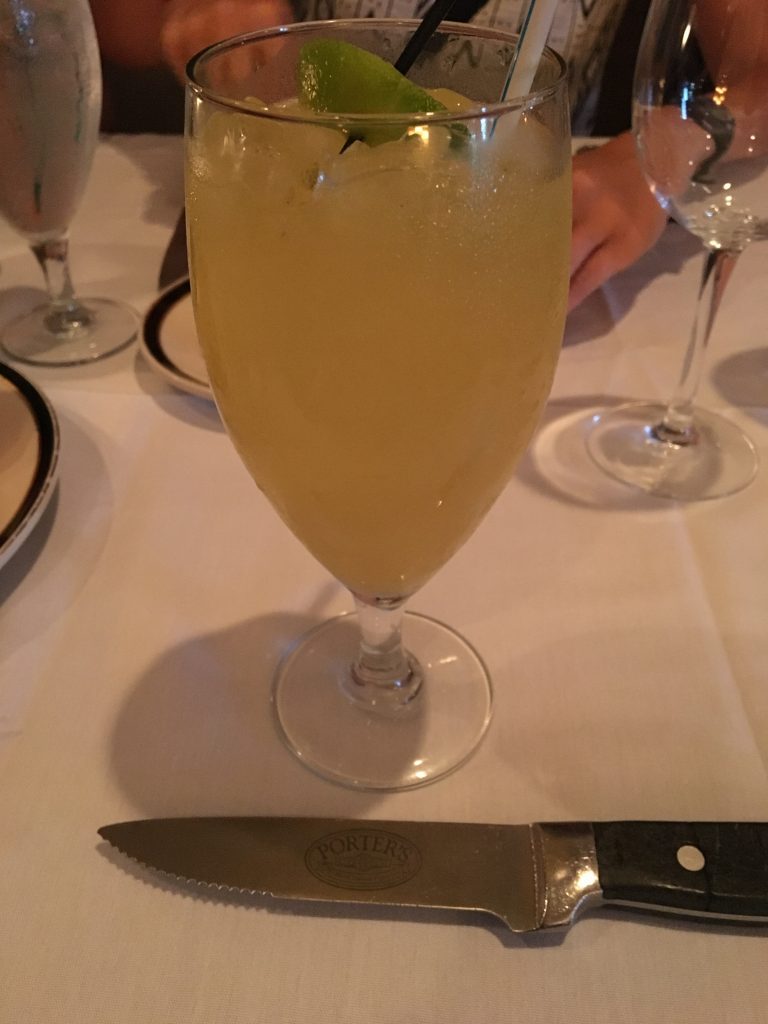 I've written about the Margaritas at Porter's Steakhouse before. So when I got an an opportunity to eat there again, I also took the opportunity to have another Margarita.
While last time the Margarita garnered an 8, this time unfortunately, the Margarita was not quite as good. The flavor was fairly good but it was a little too tart. The tequila flavor was good, but overall it tasted like it was made with a mix. I believe that if I had specified the ingredients, Porter's would have delivered a better Margarita, but for this visit I rate it a 7. Which just goes to show that it is difficult to judge how good an establishment's Margaritas are because a lot of the time the quality will depend on the bartender's skill and particular recipe they may use. This is why it is important to visit a place many times to make sure to get a broad range of samplings. Yes, it's hard work, but I'm happy to shoulder this burden for all of you!