Cantina Laredo – Clayton, MO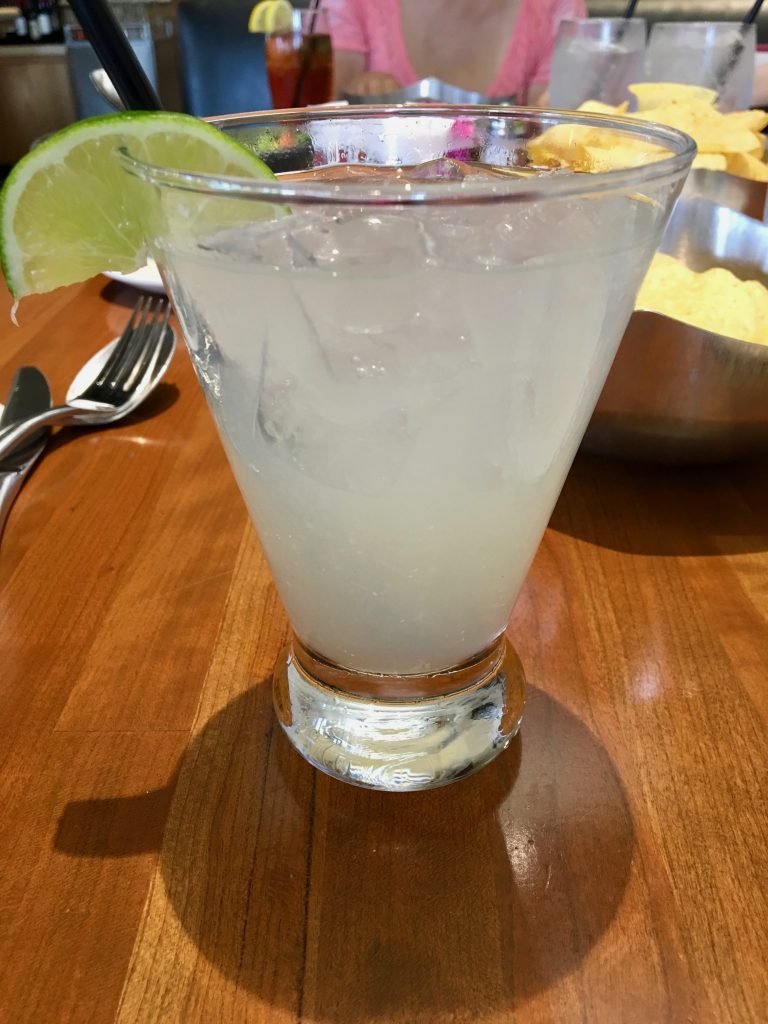 An upscale Mexican restaurant in the town of Clayton, MO, I was really excited to try Cantina Laredo. As it just so happened, I noticed the County Executive of St. Louis County was having a drink there while we were having lunch. Happening place it seems!
I chose to sample their Casa Rita Margarita, their claimed "signature margarita." Highlighting Giro Silver tequila, Cointreau, and fresh-squeezed lemon and lime juices, I figured this Margarita should be a winner. Overall the drink was decent tasting, but it had a bit of strong alcohol finish. It tasted like it might have been a bit too much Cointreau. It was also a little lacking in sweetness and not enough of the fresh lime juice flavor comes through. The "wang" of the Cointreau made it taste like it was made with a mix, even though the ingredients seemed to be all top-notch. On this visit, I would rate the Casa Rita from Cantina Laredo a 6.5, but I'm wondering if the bartender was just a little too heavy-handed on the alcohol this time around. One day I'll make it back to Cantina Laredo and give their signature Margarita another try.