Flat Top Grill – Lombard, IL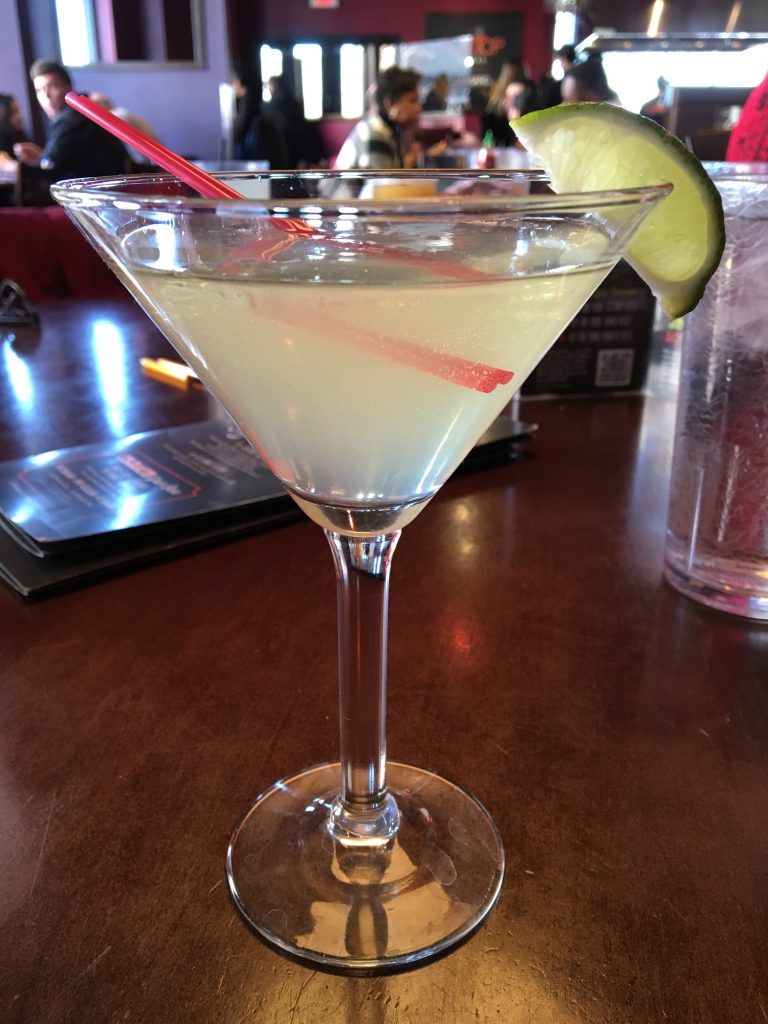 After trying Mike Ditka's the night before, my family's second day in Chicagoland we went to have lunch with my sister at Flat Top Grill in Lombard. Flat Top Grill is a really unique concept in restaurants, where you choose your ingredients for your meal and they are grilled right out in the middle of the restaurant. My family has eaten here before on previous visits to the Chicago area and we wanted to try it again. Of course, I figured I would try a Margarita if they had one, and much to my surprise Flat Top Grill actually features a Margarita selection among other speciality cocktails.
I went ahead and ordered a "traditional" Margarita since I didn't want any additional flavorings. Flat Top has an option for a Margarita "straight up" which basically means it is not on the rocks. I can't say I've ever seen this option before anywhere I've been, although the Applebee's Perfect Margarita ends up being like this when it is served from the shaker to the glass. So I thought, what the heck! Let's give "straight up" a try.
I'm happy to report that this was a good Margarita, clean and smooth with a fresh citrus flavor up front and a nice tequila flavor. The only downside was that the finish was a bit more fruity or sweet than it was citrus. Some people may like this, but I would prefer the Margarita to stay citrus all the way through. Overall the Margarita was good but not great, so I give it a 7.