Ditka's – Oakbrook Terrace, IL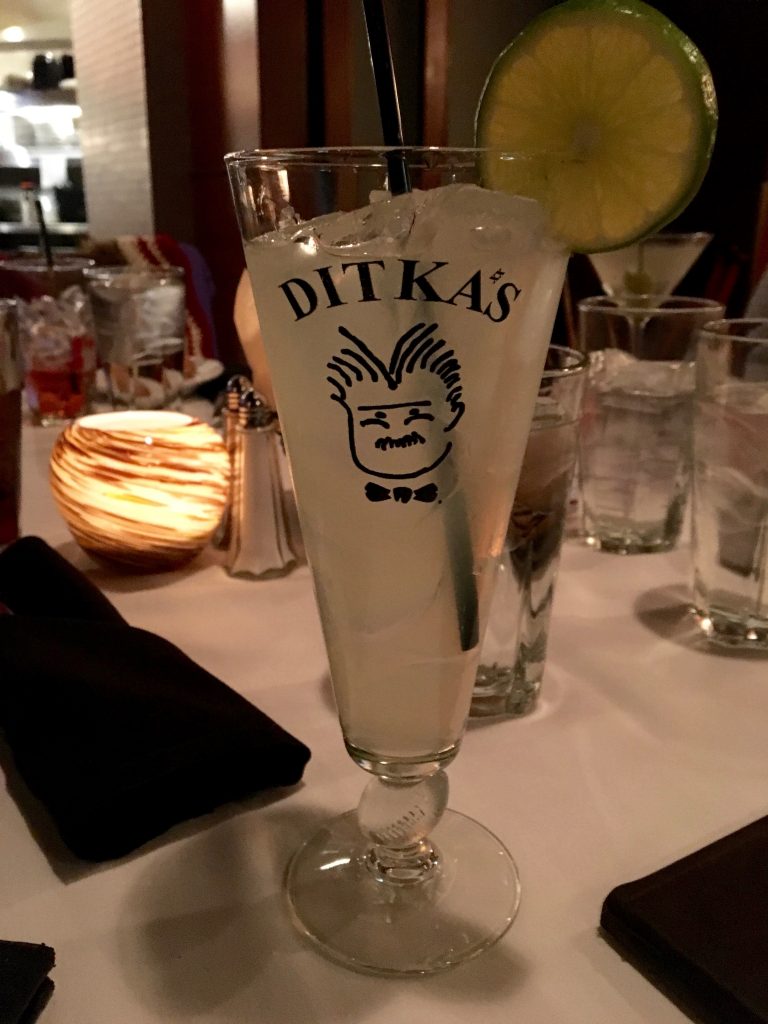 My family took a trip up to the suburbs of Chicago to visit a friend and my sister. The first night we were in town, we met our friend at Ditka's Restaurant in Oakbrook Terrace. It was fun explaining to my daughters who Mike Ditka was, especially since my younger one has developed an interest in football, but it was also fun starting off a weekend of Margarita tastings in places I had never been before!
Mike Ditka was the coach of the Chicago Bears when they steamrolled the rest of the league in 1985 en route to a nearly perfect Super Bowl championship season. They only lost one game that entire season, then they spectacularly routed the New England Patriots in Super Bowl XX, cementing their place in football lore with one of the best defenses in history. I guess when you bring a city like Chicago their first NFL championship in over 20 years, you can open a chain of successful restaurants! The real question, however, are the Margaritas at Ditka's championship-caliber? With a listing of ingredients including Don Julio, Cointreau, fresh lime, and agave nectar, it certainly seemed like this Margarita had what it took to go all the way.
The Margarita I had that night came in a signature Ditka's glass. It started off with good tequila flavor and the flavors were well balanced. This is as I would expect from the line-up of ingredients given. Unfortunately, it had a slight bit of bitterness overall, which detracted a bit from an otherwise very good Margarita. I'm not sure what it was, but assuming they didn't have any other ingredients than what was listed, it may have been just a bit too much Cointreau. So while this particular drink doesn't win the Super Bowl of Margaritas, it did put up a good game. I rate the Margarita I had that night an 8, but it would probably had scored higher if it didn't suffer from the slight bitter flavor.