Spicy Cilantro Margarita, Social Gastropub – Edwardsville, IL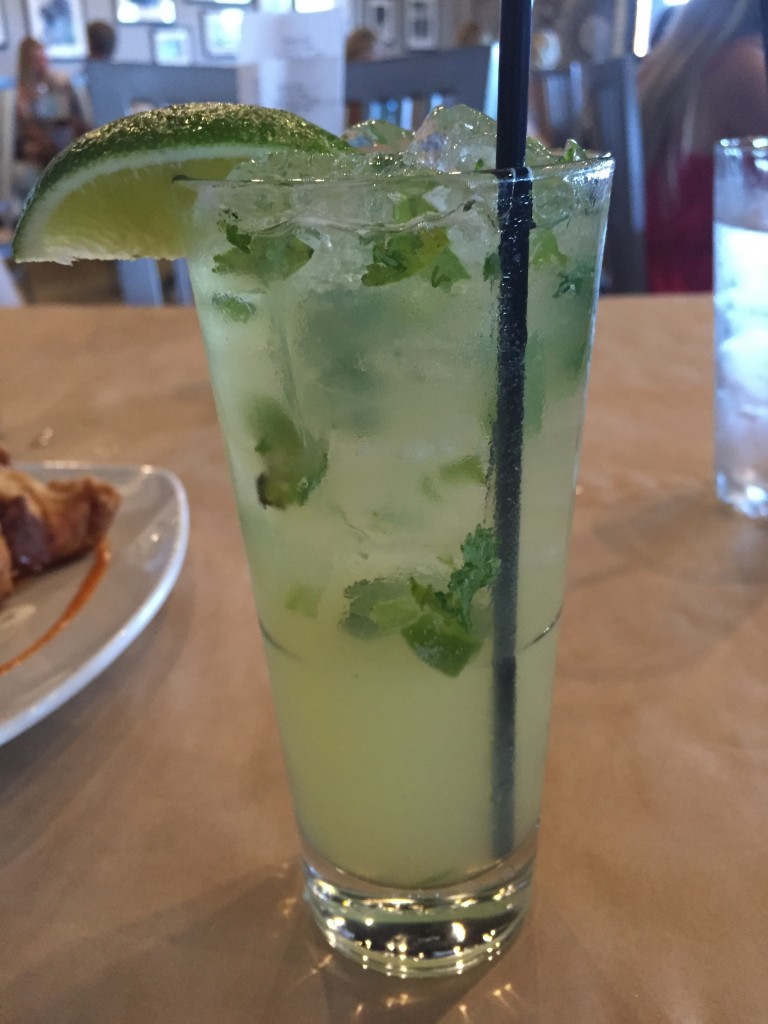 I've written about the Margarita at Social Gastropub before, but on one particular visit, I discovered that they were offering a variation called the Spicy Cilantro Margarita. It sounded good, so I decided to try it. I was hoping the spicy flavor component wasn't quite as overpowering as the "Unusual Margarita" I had tried at Cielo's at the Four Seasons in St. Louis.
Upon tasting the Spicy Cilantro Margarita, the spicy jalapeño flavor was a little hard to pin down. It almost tasted like an artificial ingredient at first. But then the flavor recognition comes through and it comes together in the end. Overall, this drink was basically a good Margarita at heart with the cilantro and jalapeño flavors on top. The spicy jalapeño was nowhere near as strong as the Unusual Margarita at Cielo's so overall it was a good drink. I would rate the Spicy Cilantro Margarita I had that day a 7.5.
Update: I visited Social Gastropub a few more times over the next couple of months and some of the Spicy Cilantro Margaritas were much more spicy than the first one I had. However, even with the stronger spicy component it was not overpowering. So I would stick with the 7.5 rating.