Morales House, Jaco, Costa Rica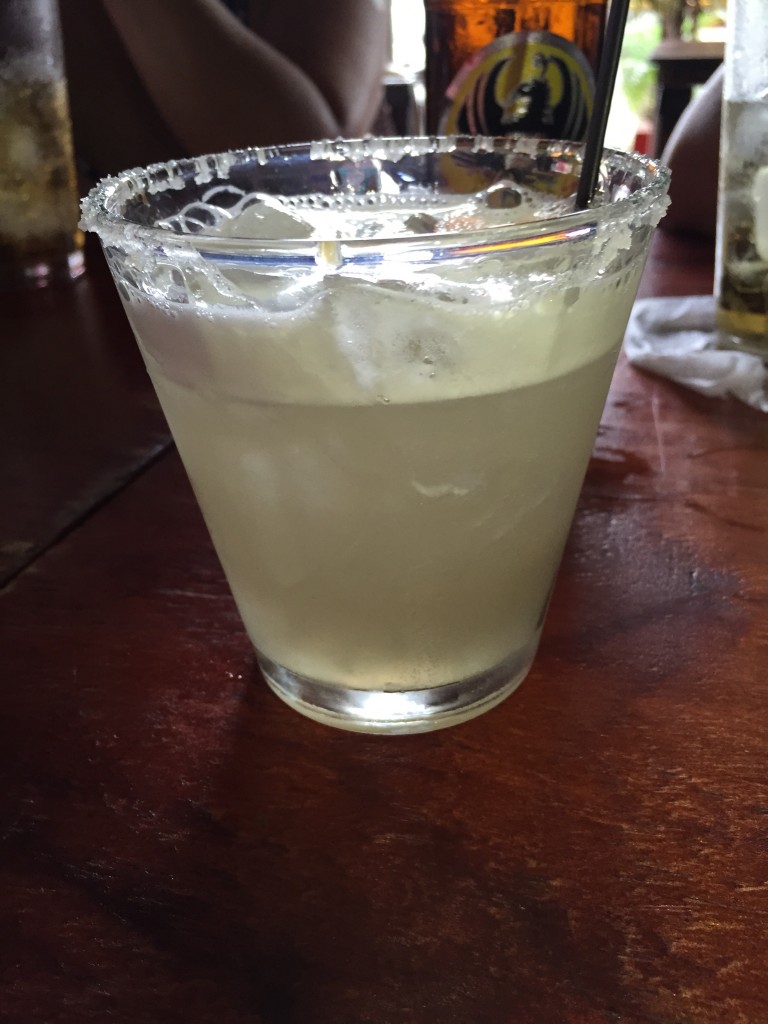 Continuing on our trip to Costa Rica, a little ways down the road from the Punta Leona Hotel & Club was the beach town of Jaco. While visiting it, we decided to find a place for lunch. We stumbled upon Morales House, a fun-looking open-air eatery. Of course, I had to try a Margarita.
The good news with this Margarita was that it had a good flavor, with strong sweet and tart components. However, I didn't taste much fresh citrus flavor, so I had to assume that it was made from a mix. Which has disappointing because I wanted to test Costa Rican limes. I would give the Margarita at Morales House a 7, as it was good but not great.
If you find yourself traveling through Jaco, I would say that Morales House was a fun place to eat and the food was good overall.