Punta Leona Hotel & Club, El Leon Marino Restaurante – Costa Rica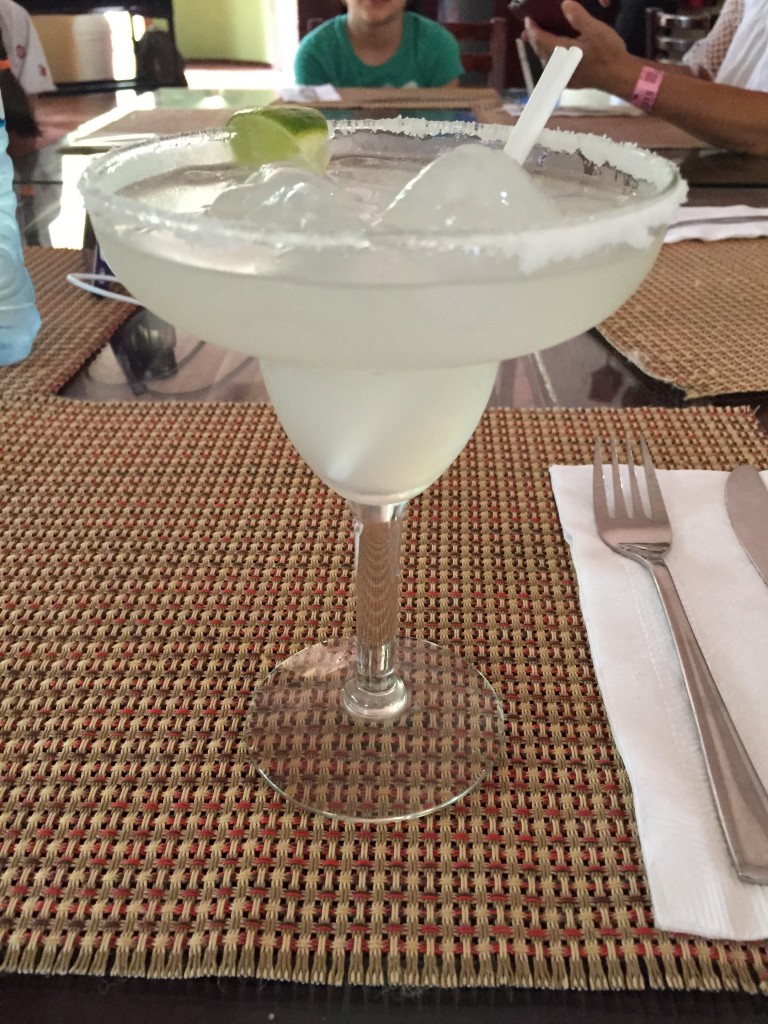 For those of you that don't know, I was born in Costa Rica. My parents moved to the United States when I was 3 years old and I've been here ever since. My parents moved back around 15 years ago, but since having kids and starting my own business, I had not visited Costa Rica in about 30 or more years. So we finally made it a point to go visit my mom in Costa Rica and have her take me and my family on a whirlwind tour of the country. She and some of her family run a cultural immersion program in Costa Rica so they are very familiar with some of the nicer places to visit around the country. Of course while I was in Costa Rica, I had to sample some Margaritas (hoping to find if Costa Rican limes are any different than the standard Mexican limes, among other things).
The first place I tried a Margarita was in a little resort restaurant at the Punta Leona Hotel & Club on the Central Pacific coast of Costa Rica. It was very hot that afternoon and having a refreshing citrus drink certainly hit the spot. Of course, it didn't hurt that we could see swimming pools and the beach from where we were at. The Margarita I had this day was made with Patron tequila. It was light and refreshing with a good balance of flavors, but unfortunately didn't have enough fresh citrus flavor to make it great. Overall I rate this Margarita a 7.5.
The Punta Leona Hotel & Club was a nice place to visit and was definitely one of the highlights of our trip. Especially interesting was that we were there during the night of a Costa Rican soccer championship match so there was a lot of partying going on that particular night. Ticos love their football!