Ruiz' Mexican Restaurant – Florissant, MO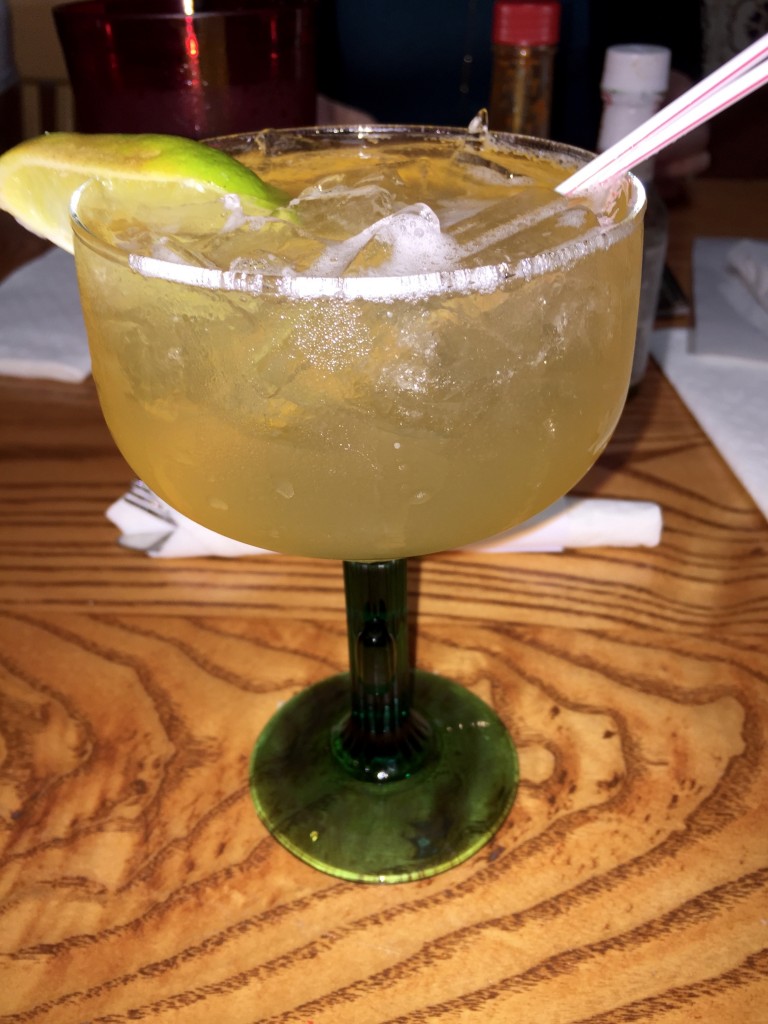 My wife's uncle came along with us on my Margarita Run last year. As it turns out, he knows a thing or two about Margaritas. So when he recommended that we join he and his wife for dinner at one of their favorite Mexican restaurants, I happily obliged. As it turned out, the restaurant he recommended was Ruiz', which claims to be the oldest Mexican restaurant in St. Louis, MO.
One can never quite tell about a Mexican restaurant from until they eat there. There are many a family-run Mexican places that serve average Mexican food. There are a few that serve amazing food. Some may have great Margaritas and others may not. So I was hoping for the best when ordering a Margarita at Ruiz'. Not having any detail in the menu, I asked the waitress about their Margaritas. Listening to her descriptions, I settled on their "top shelf" Margarita. The ingredients were better and I knew I would definitely like it over their house Margarita.
The good news was that the Margarita I had that night had solid and an overall smooth flavor. But it was a little on the sweet side and had a slightly bitter finish. Overall it was a good Margarita, but it could have been better. I rate it an 8, which is actually a little saddening to me. This Margarita had the makings of a great one, but I think the restaurant makes a basic error in the creation of their top shelf. Instead of mixing this drink with the great ingredients the waitress described to me, they simply add those ingredients to their house Margarita. The end result is a little on the heavy side and I can tell that the lower-quality ingredients of the house mix hold the top shelf version back. As a comparison, I took a few sips of the house Margarita. The drink was lighter, although sweeter, but with more citrus flavor. It didn't seem to have as much alcohol in it, which made sense if they were adding more tequila and triple sec to the top shelf version. However, I think many people would find the house Margarita more refreshing than the top shelf, simply because it is lighter and not so thick with liquor. I would give the house Margarita a 7 for my tastes.
If you're in the area and want to sample the fare of St. Louis' oldest Mexican restaurant, I would definitely recommend getting the top shelf Margarita instead of the house. But while it is a good Margarita, perhaps you will find like I did, that it could be so much more.