Five Bistro Again – St. Louis, MO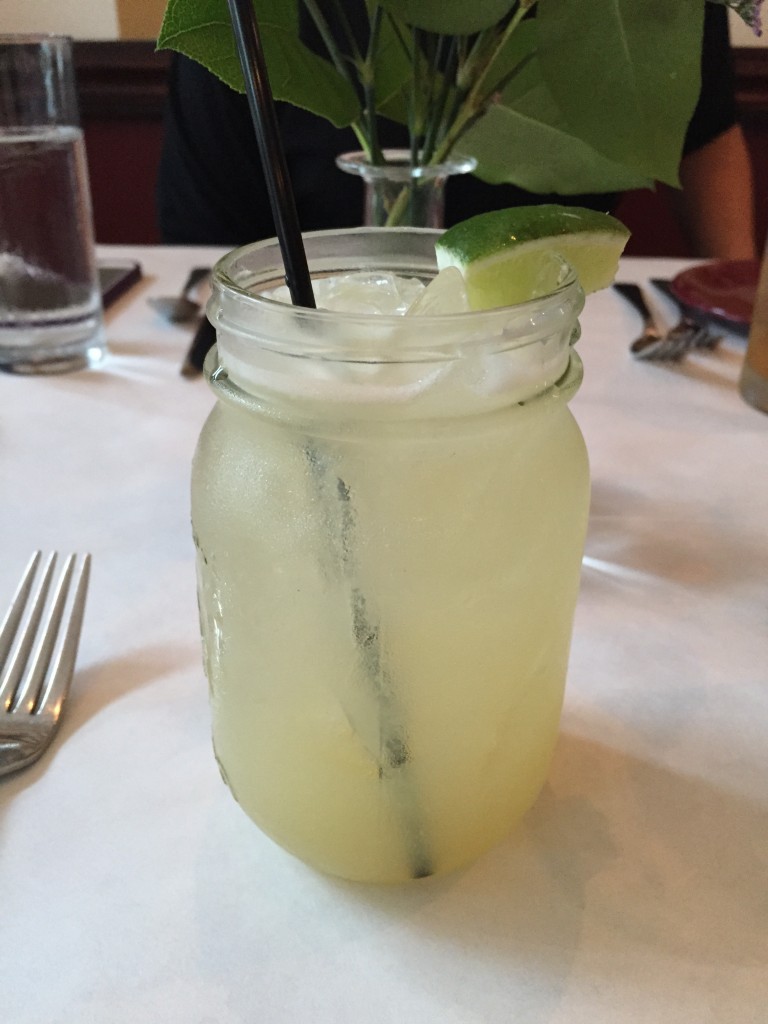 I've had a couple of different Margaritas at Five Bistro in St. Louis before. The first was ok, the second was better. It had been awhile since I had ordered a Margarita at Five Bistro, so I decided to try again. I'm certainly glad I did.
It was funny that the Margarita was served in a mason jar. Last year when my wife and I took a trip to Napa/Sonoma Valley with some friends, we stayed at a vacation rental home. The only glasses they had were mason jars and I made several rounds of Margaritas using a large mason jar as a shaker and smaller mason jars as Margarita glasses. I remember limes were really cheap in California, so I took full advantage of that to make many Margaritas for my friends on that trip.
Back to the present, however. Note that Five Bistro has a full bar and you can order almost any drink you like, even if it isn't on the menu. The Margarita this night at Five Bistro was excellent. It had a great citrus flavor. I could definitely tell it was fresh lime juice. It was well-balanced overall, although it was a tad on the tart side. I would have preferred just a little more sweetness to even out the flavor. But all-in-all it was an excellent Margarita and I give it an 8.5 that night.
I drank about half of my Margarita before our dinner courses were served, which were paired with wines. In between courses, I kept sipping on my Margarita. I noticed an interesting effect that night was that the strong citrus flavor acted as an excellent palate cleanser. So feel free to order Margaritas at fancy restaurants with the explanation that the drink is great between courses. Not that you really need an excuse to order a Margarita, but you never know.