Tower Taco, Margarita Run Stop #4 – St. Louis, MO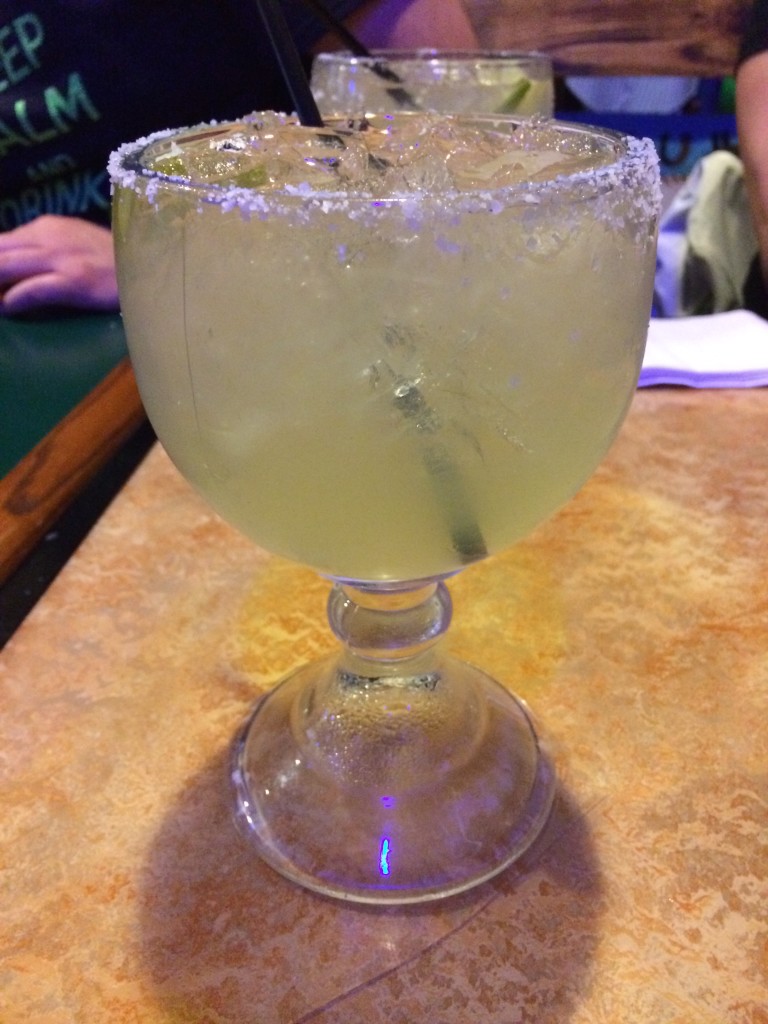 After sampling a couple of Margarita pitchers at Pueblo Solis, I had strayed from my plan of only having one Margarita at each stop on my Margarita Run. Since a couple of pitchers gave us each a little more than one full Margarita, I had a little extra. No big deal, I thought. I'd just get back on track at stop #4, Tower Taco. Well, I was wrong.
As with the other stops on my Margarita Run, I chose Tower Taco because of the reviews I had read. But Tower Taco also sealed the deal with the description of their Top Shelf Margarita on their web site. It seemed they really knew what they were talking about with their Margarita so  Tower Taco made the short list. We ordered our Margaritas and waited with anticipation. We certainly were not disappointed.
The only problem, not that it would have been a problem any other time, was that Tower Taco doesn't mess around with their Margaritas. They came in a big fish-bowl sized glass and they didn't skimp on the tequila. So instead of "one" drink, this was more like two. The fact that the drink was a little heavy on the tequila was just a slight detraction from the flavor, and of course if you like stronger tequila flavor than it's no distraction at all. I'd say this was a "good" strong and otherwise the flavors were well-balanced. The only issue for me and my group was that we were already 3+ Margaritas into the night so this big and strong Margarita was enough to push us into tipsy territory! Some of us tipsier than others, not that I'm naming names. Then as we were leaving, the owner found out it was my birthday and offered me a shot of their tequila. Of course it would have been impolite for me to refuse, so I accepted and downed what amounted to another drink. Predictably, several minutes later I was moving beyond the capacity for rational thought. Overall, I would give the Tower Taco Margarita a 7.5. Of course, I'll need to go back to verify my rating.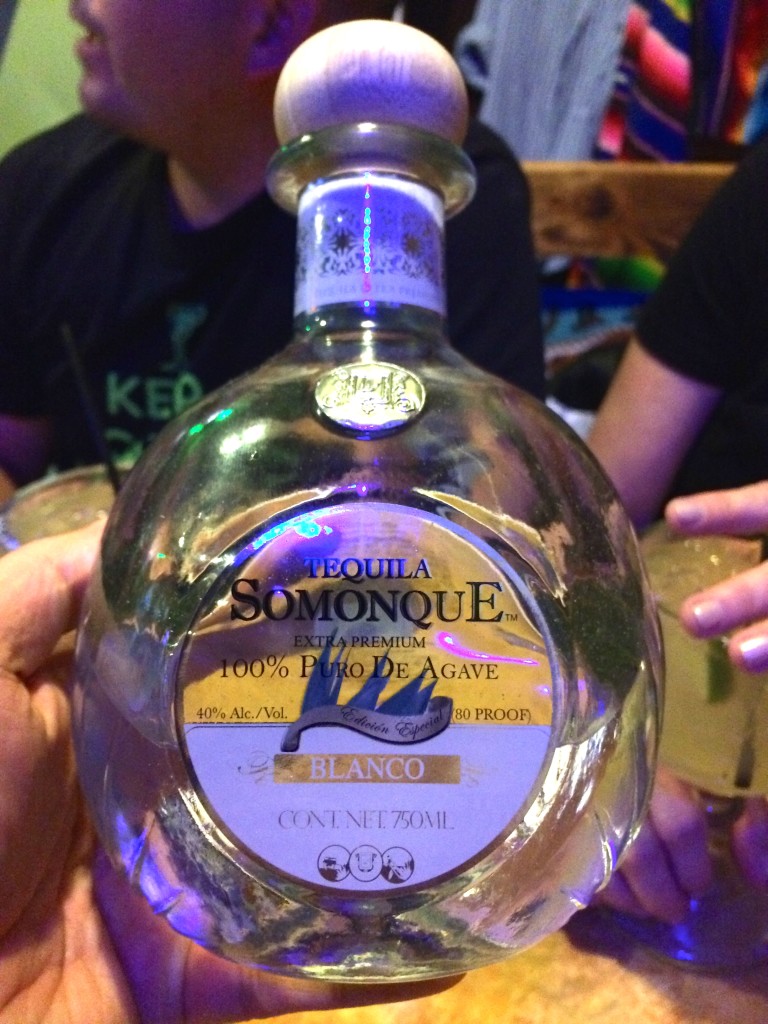 The ride over to our next stop, Diablitos Cantina, was quite animated as most of us were more talkative than usual. I wonder why that was?