Pueblo Solis, Margarita Run Stop #3 – St. Louis, MO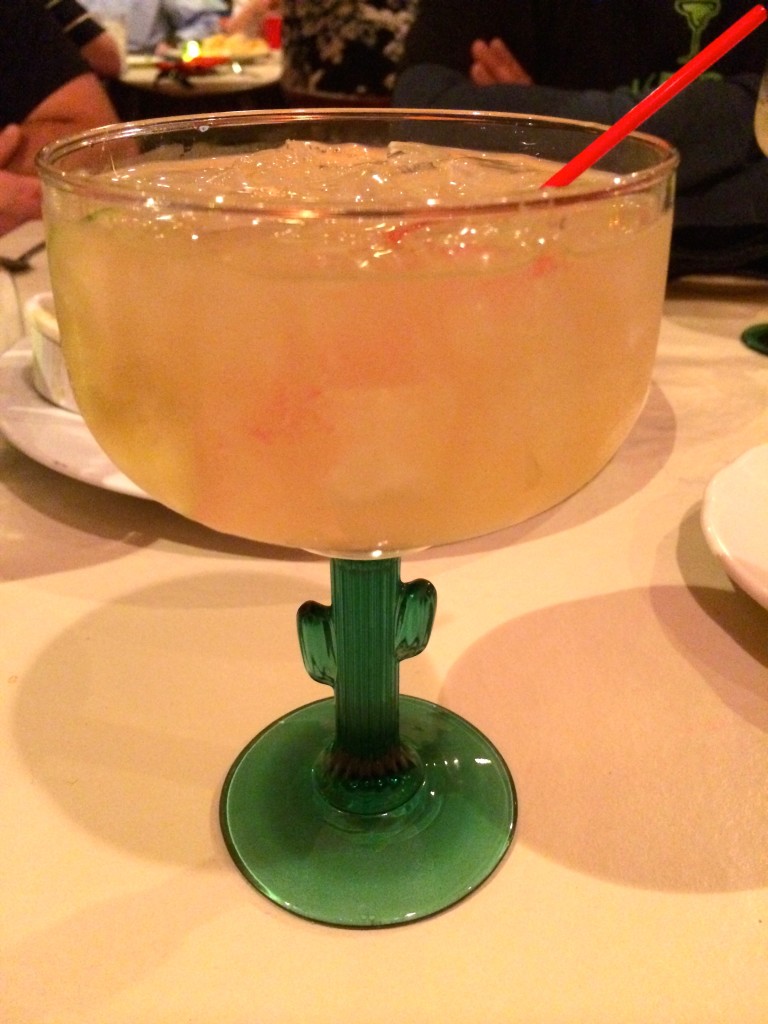 With two stops done, our Margarita Run moved on from Amigos Cantina to our third location of the night, Pueblo Solis. I read more than once that Pueblo Solis had very good Margaritas, so it made my short list of places to visit this night. Now it was time to find out if the Margaritas could hold up to the hype.
Given that our group was composed of 9 people and that the restaurant looked busy, we were pleasantly surprised that were seated very quickly. The staff was definitely very accommodating and friendly. Our group decided to order a couple of pitchers of their "premium" Margarita, which was made with Grand Marnier and El Set tequila. I find that when ordering Margaritas, ordering a pitcher is sometimes a toss-up. It's hard to know if they are made with the same care as a an individual serving. I'm happy to say that the Margarita pitchers we had that night at Pueblo Solis were not disappointing. Overall they were very good with a nice flavor and balance. Plus they were served in a very cool cactus-style glass! The consensus among our group was that they weren't as good as at Milagro's, but better than at Amigos Cantina. I'd rate the Margarita at Pueblo Solis that night a 7.5.
After finishing off our pitchers, we moved on to our next location, Tower Taco.