Amigos Cantina, Margarita Run Stop #2 – Kirkwood, MO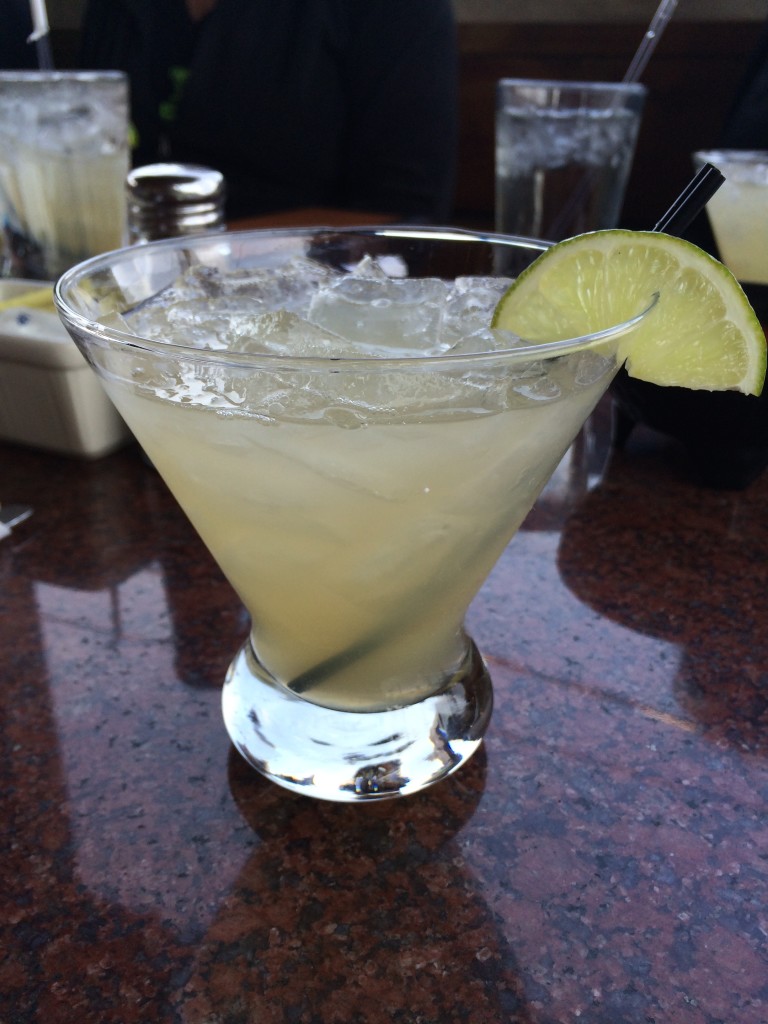 Other than our first stop at Milagro's Modern Mexican, I had never been to any of the places on my Margarita Run. I have been researching the best Margaritas in St. Louis and each of the locations on my list were chosen because they appeared on one or more "best of" lists and also because of reviews on sites like Yelp. Amigos Cantina in Kirkwood, MO was our second stop, claiming to have been voted #1 Margarita by St. Louis Magazine.
Never having been there, Amigos Cantina definitely had a nice festive atmosphere and the staff were all very accommodating. We were seated in their outdoor patio area, which was specifically designated as non-smoking. This was a nice touch as most outdoor seating in our area is seemingly there to accommodate smokers. It was a pleasant afternoon so it was nice to sit outside without needing to deal with cigarette smoke. From what we saw of the food on tables and in the menu, it will definitely be a place I'd like to go back to eat sometime soon.
The description of the Margarita sounded excellent: 100% Puro de Sauza Hornitos Plata Tequila, Cointreau, fresh Lime Juice, & premium Organic Agave Nectar. The menu claimed "They're Strong, Tangy, and O' so Delicious!" Interestingly, other than the specific tequila used, the ingredients were exactly the same as the Top Shelf Margarita at Milagro's, so we were all excited to sample this Margarita.
Amigos has a bar right on the outdoor patio so I got to see a little bit of the Margarita making process, although I didn't get to see the ingredients being put together. Looking back, I really wish I could have seen the ingredients going in because unfortunately, the Margaritas we had that night were a bit disappointing. The flavor had what I could only describe as a bitter "twang". It was noticeable on the initial taste as well as the finish. Unfortunately, this bitterness distracted from the overall enjoyment of the Margarita. I'm not sure if this is part of what they consider "strong" flavor, but it just didn't seem right.
For the description of the ingredients listed, I can't quite figure out where the bitter flavor could have come from. It tasted almost as if they had used a mix instead of fresh lime juice, but why would they do that? I'll give Amigos the benefit of the doubt and assume they didn't substitute a mix. Hornitos tequila has a good reputation and I wouldn't think that the tequila would impart this type of bitter flavor. So the only possibility I can think of is that they overdid the Cointreau. Never having tasted Cointreau straight, I'm not sure of its flavor, but from what I've read Cointreau is drier than most orange liqueurs, so it is within the realm of possibility.
I waited to see what others in our party thought of the flavor before I said anything just to be sure it wasn't just me. One person had a very strong opinion that it was a terrible Margarita. Most, however, concurred with my assessment: the Margarita wasn't bad, but the overall flavor just wasn't great. Had I been at Amigos eating a meal, the Margarita was good enough that I probably would have had a second, but I wouldn't go back just for the Margarita itself. My hope is that perhaps this was just an off-night and that something went wrong with the preparation of the drinks. But for this night, I'd give the Margarita a 6.5. However, I'll definitely go back to Amigos Cantina and give the Margarita another try as the food alone looks worth the visit.
Having finished our drinks, we went on to our third stop of the night, Pueblo Solis.