Margaritas Mexican Restaurant & Cantina – Belleville, IL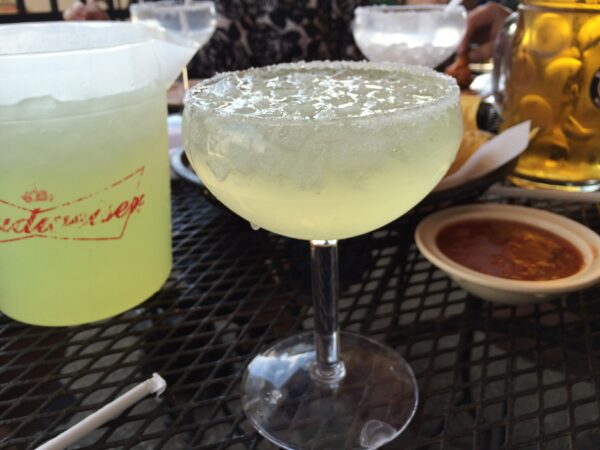 Cinco de Mayo is probably the best known "Margarita holiday" in the United States. So of course my wife and I met up with some friends and celebrated as well. Now to be fair, in my experience, many restaurants will not serve their best Margaritas on days like Cinco de Mayo, likely because they are serving so many that quality control tends to slip. So I won't be too particular with my review of the Margaritas I tasted this day.
When my wife and I arrived at Margaritas Mexican Restaurant & Cantina, our friends had already ordered a pitcher and had started on it. So we joined in on that pitcher as well. To be honest, it was a pretty low-key Margarita. It wasn't a bad tasting Margarita, but simply not a lot of flavor. Everything was well-balanced but the overall flavor was just fairly weak. Now that being said, after two pitchers shared between our party, the tequila really caught up with us. So there are worse things that we could have been drinking. Overall, I would give the Margarita at Margarita's a 6 this day. One day I'll probably stop by again and give their Margarita a taste on a day other than Cinco de Mayo.