The Melting Pot – University City, MO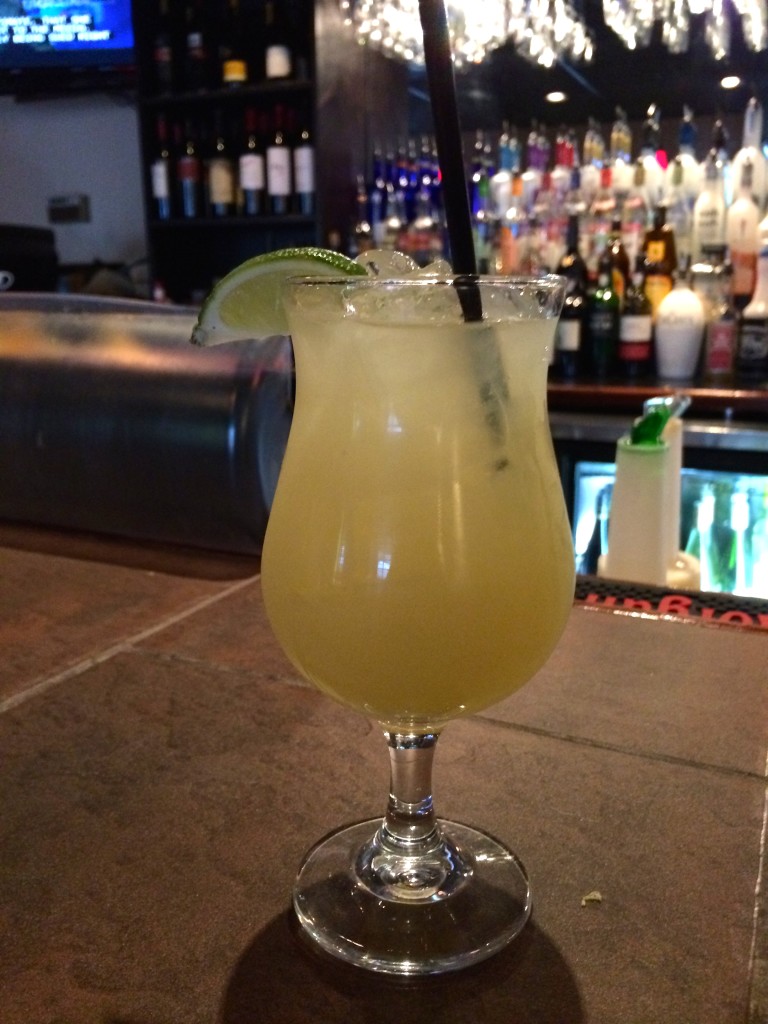 My wife and I have a soft spot for The Melting Pot. We started eating there probably 15 or 16 years ago and I consider it our first tentative steps into foodie-ism. We usually try to go a few times a year, and we had an opportunity to go there recently. Of course, I figured I would try a Margarita this time.
My wife and I always get the Mojo fondue main course. It's just that good. We normally get the Swiss cheese-based fondue to start as well. If you've never had fondue at The Melting Pot, I highly recommend it as it is quite an experience to cook your own food at your table and sample all the various dipping sauces. Our favorites are the Green Goddess, Gorgonzola Port, and Yogurt Curry. So regardless of the Margarita served, The Melting Pot is one of our favorite restaurants.
I don't recall ever having a regular Margarita at The Melting Pot, but I do remember having a blackberry Margarita and thinking it was pretty good. But this time I wanted just a regular Margarita so I could review it. I noticed that the bar had a very good selection of tequilas. I chose Don Julio as I've had good luck with this tequila before. Unfortunately, the flavor of this Margarita was extremely tart and extremely sugary. It was pretty clear that they used a sweet-and-sour mix to make it. Now I love citrus flavor. But there is a difference between fresh citrus and just plain tart. While I like tart flavors, this was overpowering. So as with many places, the quality of their mix will determine the quality of their Margarita. Of course, it would be best if they used fresh lime juice instead of a mix, which according to their menu they do use on their blackberry Margarita. So I wouldn't be surprised that if asked they'd make a Margarita exactly as requested because they are very accommodating at every Melting Pot we've ever been to. But for this night, the Margarita there only gets a 5.