Parkshore Grill – St. Petersburg, FL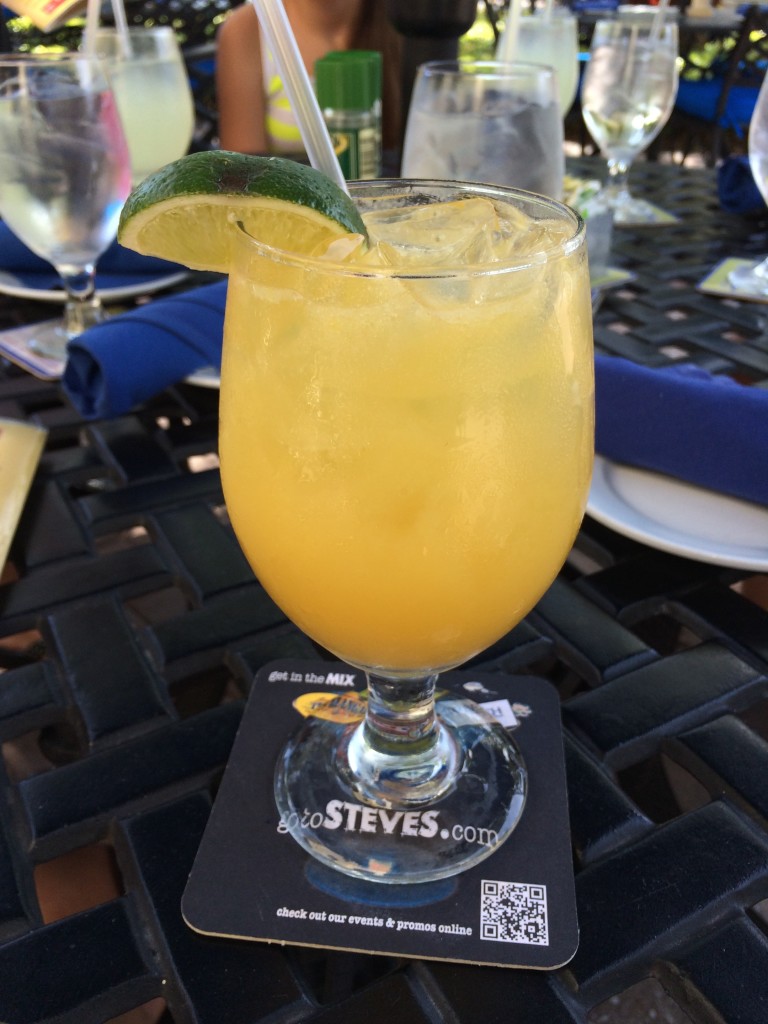 While walking around St. Petersburg, we decided to grab a quick bite to eat. Being Florida, we figured we might as well eat outdoors. We found a nice little place called Parkshore Grill. I found an interesting Margarita offering on their menu, so of course I wanted to try it.
Parkshore Grill's Margarita was called a Pisco Margarita. The ingredients listed were Pisco Porton, reposado tequila,  fresh lime & orange, and agave nectar. I wasn't sure what Pisco Porton was, but apparently pisco is a white spirit from Peru made from grapes. I'm not sure what the flavor of Pisco Porton is so it's hard to say how it influenced the overall flavor. Given the ingredients, the flavor was tasty and refreshing. However, the orange juice, and I assume the pisco, seemed to dampen the citrus flavor from the lime. There was also a slight hint of what tasted to me like a mix. But perhaps that was the finish of the Pisco Porton. So while it was good overall, it wasn't a classic Margarita. I rate it a 7.5.
If you are in St. Petersburg you should definitely check out Parkshore Grill. The food was excellent and they have TVs in the back of the bar that are behind a water feature. It was one of the coolest things I've ever seen! Unfortunately, pictures just didn't do it justice so you'll just need to see it for yourself!