Milagro Modern Mexican, Revisited – Webster Groves, MO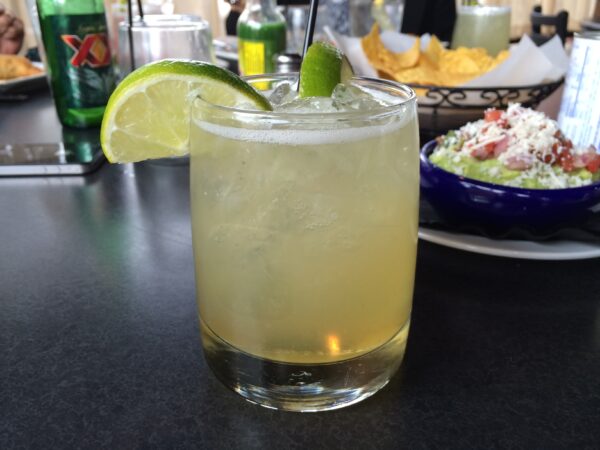 My wife and I were so impressed with Milagro Modern Mexican, we decided to go again with friends – and my mom who was visiting from out of the country. I don't think I gave Milagro enough credit for their food last time. Most people don't equate Mexican food with fine dining, but Milagro is really, really close. Certainly make sure to stop by Milagro Modern Mexican for the food or the Margaritas.
The last time I visited, I tried their "house" and "Top Shelf" Margaritas. The Top Shelf version was much better. One thing I liked was the options they gave with the tequila, so this time I sampled several different combinations of Milagro's Top Shelf Margarita.
I ordered a Top Shelf with Don Julio tequila. It was an excellent and balanced combination of citrus, sweet, and tequila flavors. I rate it an 8.5
I then tried a few sips of a Top Shelf with Patron tequila. I honestly could not tell the difference between the Patron and the Don Julio version. So I give the Patron version an 8.5 as well.
As last time, my wife ordered a Top Shelf Margarita with Riazul tequila. I took a few sips of hers to compare again. As before, the Riazul is a smoother tasting tequila, which accentuates the sweet flavor and just slightly dampens the citrus. An excellent Margarita nonetheless.  Another 8.5.
I also had a chance to try a Passion Fruit Margarita, which is an off-menu option suggested by our server. This Margarita had a stronger citrus flavor to it, just slightly more bitter than I would like, almost like grapefruit. Still, the overall taste of this Margarita was very good.  I would give the Passion Fruit Margarita a 7.5.
One visit, four Margaritas. I'd say it was a good day!