The Tenderloin Room, Revisited – St. Louis, MO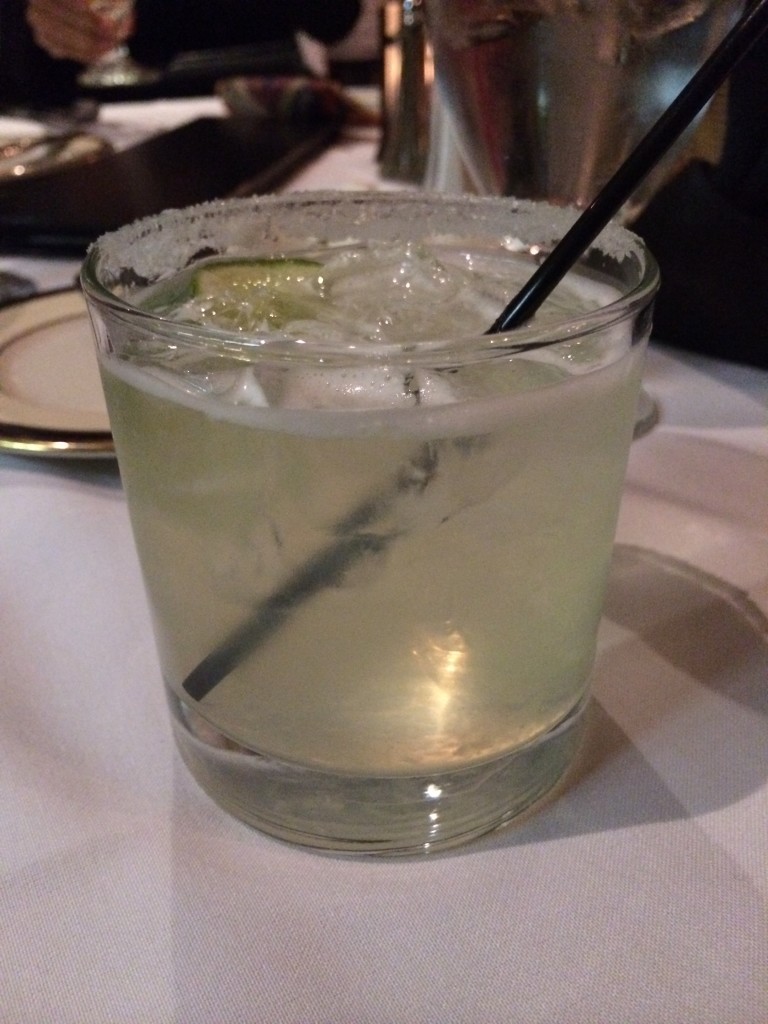 The Tenderloin Room is one of my and my wife's favorite places to go in St. Louis. It's always good to know the people who run a restaurant, but it is also good to have visited enough to know the servers and bartenders. Therefore, when I asked for a top-shelf Margarita, I think I was given a little extra attention.
The more I've been sampling Margaritas, the more I'm beginning to notice the quality of the tequilas used. I believe the most obvious signature of a good tequila is the smoothness of the finish. Subpar tequilas impart a more bitter finish as far as I can tell. Because I asked for a top-shelf Margarita tonight, I believe a higher-quality tequila made the difference between the Margarita I had last time and this particular one. It had good citrus taste with a smooth finish. With minimal sweet flavoring, this was a more traditional Margarita. I personally like a little more sweetness, but overall it was still an excellent Margarita. The Margarita from The Tenderloin Room rates an 8 this evening.