The Bank, Revisited – Wheaton, IL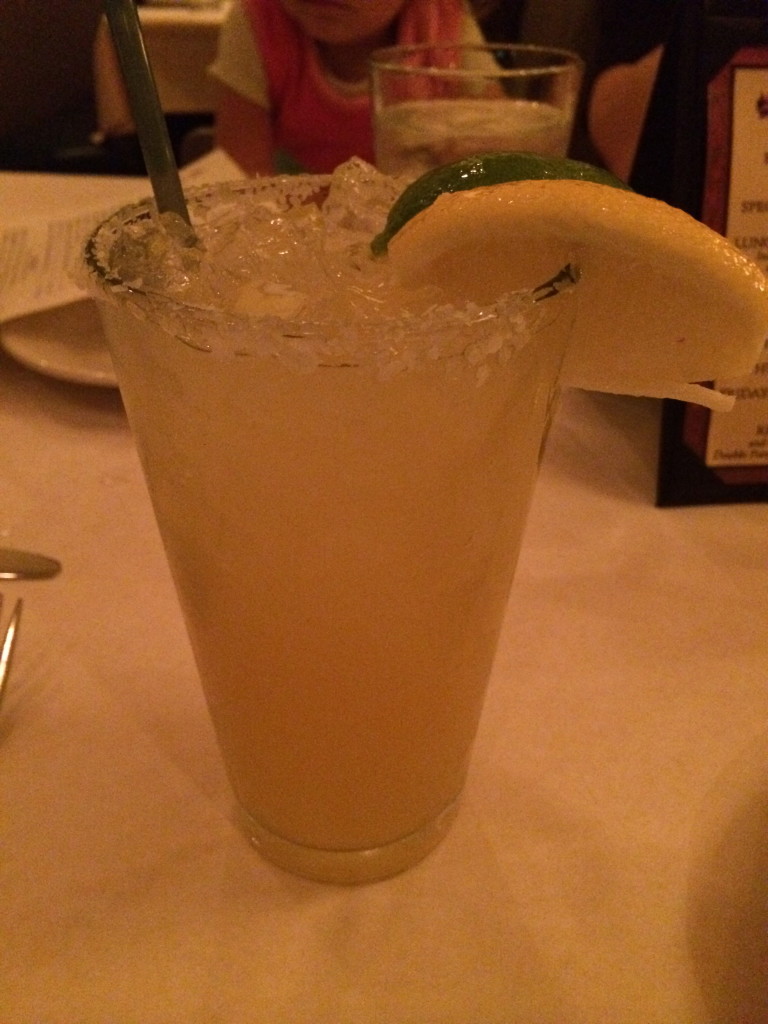 My sister lives in Wheaton so periodically we drive up to visit her. On previous trips we had eaten at a restaurant called The Bank and I had written about the Margarita there back in February. To say we really like the restaurant is an understatement, so of course we ate there again this visit.
I'm happy to say that the food and the Margaritas were both still amazing. It is hard to describe the flavor of the Margarita, but it is a combination of subtle citrus, bold sweetness, and strong but not overpowering tequila. It all combines into a "soft" but full-bodied taste that feels like it fills up your mouth when you take a sip. This is definitely a Margarita where a second round is in order, so of course I had a second that night. My only complaint with the Margarita that night was that some of the sips were too salty. I deduced that the glass may have simply been over-salted and some of the salt fell to the bottom of the glass. I usually specify no salt for my Margaritas, but I forgot to do so that night, so I won't count against it. As before I give The Bank's Margarita an 8.5.