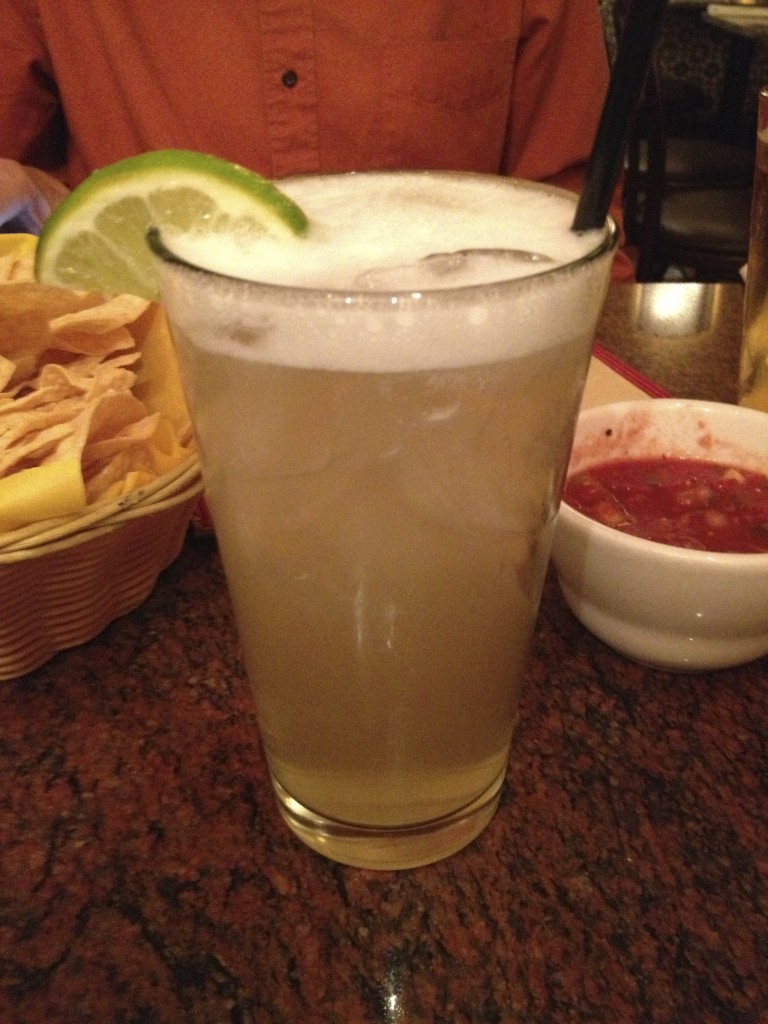 The next few posts collectively may be called "The Best Margarita in Aspen", as I am spending a few days in Aspen, CO. No, it's not ski season. I'm here to participate in the filming of an episode of the National Geographic TV show, Diggers, as we search for the "Lost Aspen Time Tube" that contains Steve Jobs' mouse from his "Lost 1983 Speech". Aspen may not be known for Margaritas, but I'm going to try a few while I'm here anyway. If I come away finding Steve Jobs' mouse and am also recognized as the authority on Aspen Margaritas, then this will all be worth it!
After a 2 hour plane trip (not including travel to and from the airports), getting a car rental, and a 5 hour drive through harrowing mountain passes (at least I was treated to some beautiful mountain scenery), we got into Aspen around 8 PM. The first order of business was getting something to eat. I found a Mexican restaurant close by called Su Casa. I had read a little bit about Su Casa prior to the trip and it sounded like it should have a decent Margarita. Either way we were hungry so my travel partner and I headed out.
The food I ordered seemed to be above average for a Mexican restaurant, however hunger may have influenced that perception! The restaurant itself was nice although a little small. I ordered their house Margarita, but I read some reviews that suggested I try their "half-and-half" Margarita which was a mix of regular and strawberry Margarita. I may try that the next time I come by Aspen because I was simply too full after my meal to have another!
Su Casa's house Margarita had a nice, soft flavor. It wasn't too tart or sweet and went down smoothly. As the picture indicates, it had a frothy appearance, which I've observed that some people appreciate. However, the finish was a little bitter. Overall, the flavor was nice, but it wasn't great. I'd give the Margarita a 7. It was a nice Margarita to have with a meal, but I wouldn't necessarily go out of my way to get it.