Five Bistro, Revisited – St. Louis, MO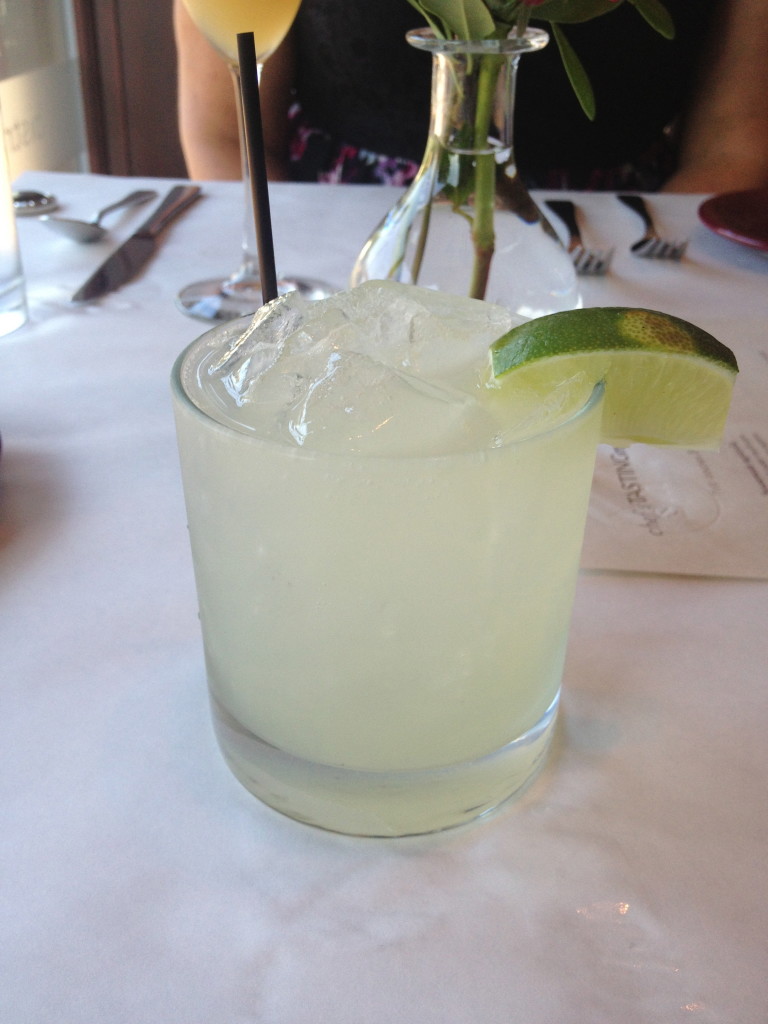 One of our favorite restaurants, my wife and I were again at Five Bistro this evening. I had previously written about a Margarita I had at Five Bistro, but the former bartender at Five Bistro left to manage another restaurant. A new bartender is a good enough excuse for me to try a Margarita, as if I need one!
This Margarita had a strong hit of citrus up front, but very little sweetness to balance it out. It had a nice finish with what tasted like a combination of tequila and triple sec. I describe this as more of a "classic" Margarita where there is very little sweetness other than the triple sec. I prefer a tad more sweetness, but I know some people may not. I asked and the tequila used was El Jimador. Overall, I give this Margarita a 7, better than the 6 I gave last time.