Bossanova, Alton IL (Party Room)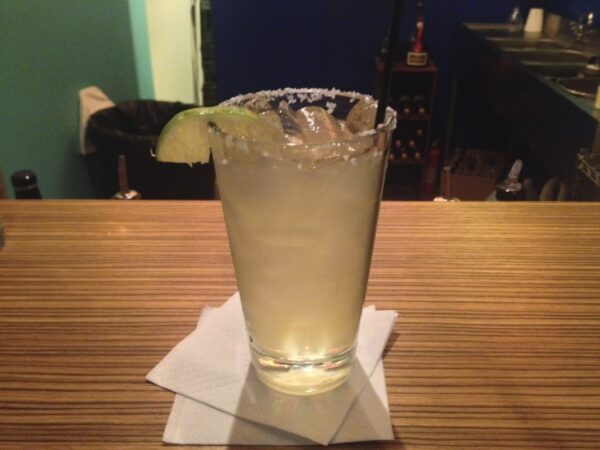 A friend had a surprise birthday party thrown at the Bossanova Restaurant & Lounge in Alton, IL. The party was in a private room upstairs from the main restaurant area. This party room had a little bar built-in, so I figured let's give the Margarita a try!
Simply put, the Margarita had a decent enough flavor and balance. It was nice to drink, but it did have a bit of a pre-made mix taste. I prefer more natural tasting Margaritas personally. So nothing special here, just a 6.5 on my scale.
I don't believe that this is necessarily representative of the main Bossanova bar down in the restaurant. The restaurant generally has very good reviews, so at some point in the future I will return to give their Margarita another try.