West End Grill & Pub – St. Louis, MO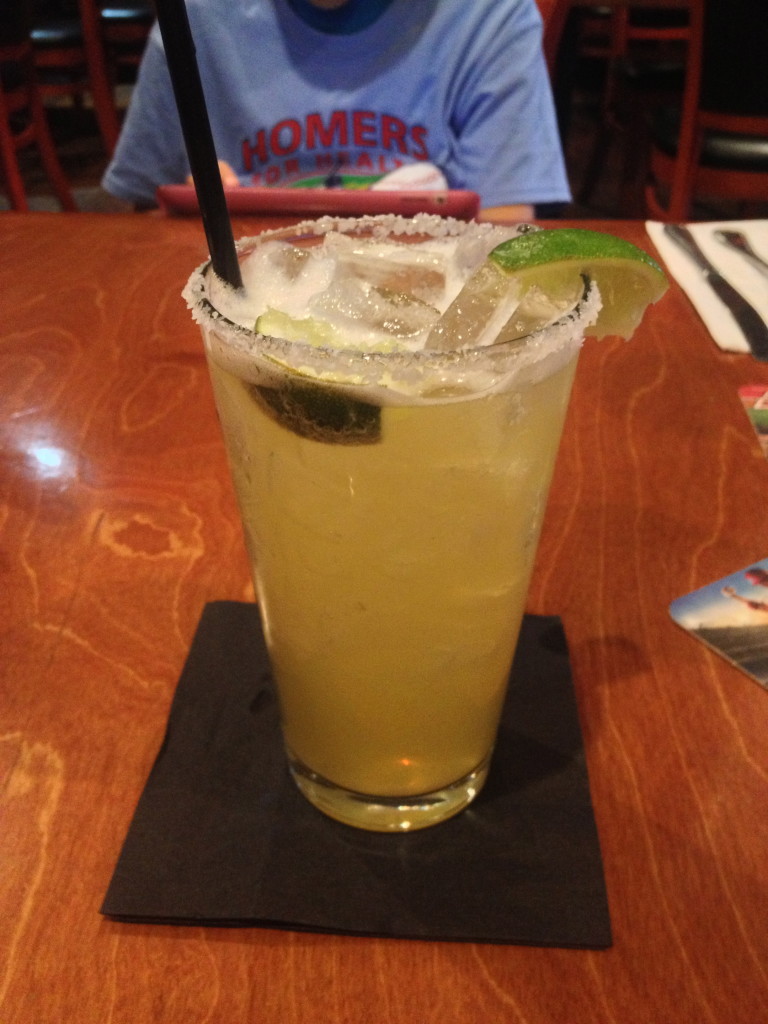 My wife suggested we go to the West End Grill & Pub in St. Louis on this Friday afternoon. I had never been there, so of course I had to ask if they had a good Margarita. Our server, Janine, who is extremely knowledgeable about all the food and drinks there, said "of course!" So I took her on her word and ordered one. I'm glad I did!
First off, for a "grill & pub", the food at West End Grill & Pub is amazing. This isn't your standard bar food. Janine explained all the details of the ingredients and food preparation and I was pleasantly surprised how good our meals were. So if you're in the area, this is a bit of hidden gem in St. Louis. Make sure to stop by.
Our server Janine also made my Margarita (and my wife's Old Fashioned, which she liked so much she ordered 2). It was very nicely balanced, with a good taste of tequila and citrus and a hint of sweetness. Janine explained that they make their own "secret" mix and she simply used their standard tequila in what she served me (Dorado Gold, I believe she said). She said I might have noticed the difference if she had used a premium tequila. I guess I'll need to go back sometime and test that out! Regardless, it was an excellent margarita, flavorful and well balanced. An 8 out of 10 for me.