Wang Gang Asian Eats – Edwardsville, IL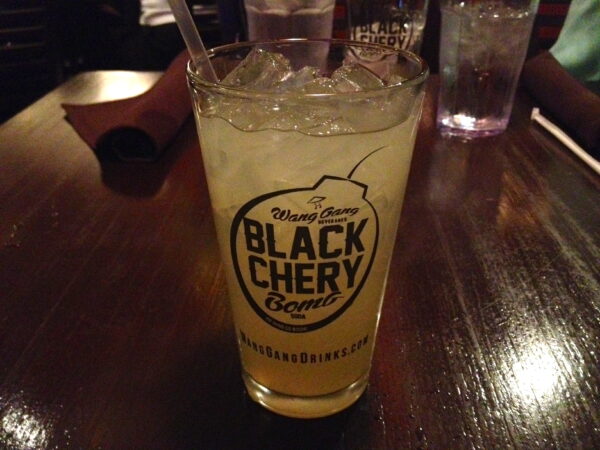 I seek out Margaritas everywhere I go, so it should not be surprising at this point that most of my reviews have been from non-Mexican restaurants. But a Margarita at an Asian restaurant? Yes, it exists!
Wang Gang Asian Eats in Edwardsville, IL is not your normal Asian restaurant. Both the decor and food are distinctly upscale, but it is not pretentious by any means. The restaurant encourages a casual atmosphere even though the food is far and above among the best Asian I've ever tasted. The owners are extremely creative and have developed a unique drink menu that includes an Asian-themed Margarita, the YumYum BoomBoom. Japanese Sour Apple Schnapps takes the place of the usual citrus flavors, adding just the right amount of tartness that the citrus usually handles. All the flavors are well-balanced and it is definitely a premium-quality Margarita. Even though it is not a traditional Margarita, I still give it 8.5 out of 10.