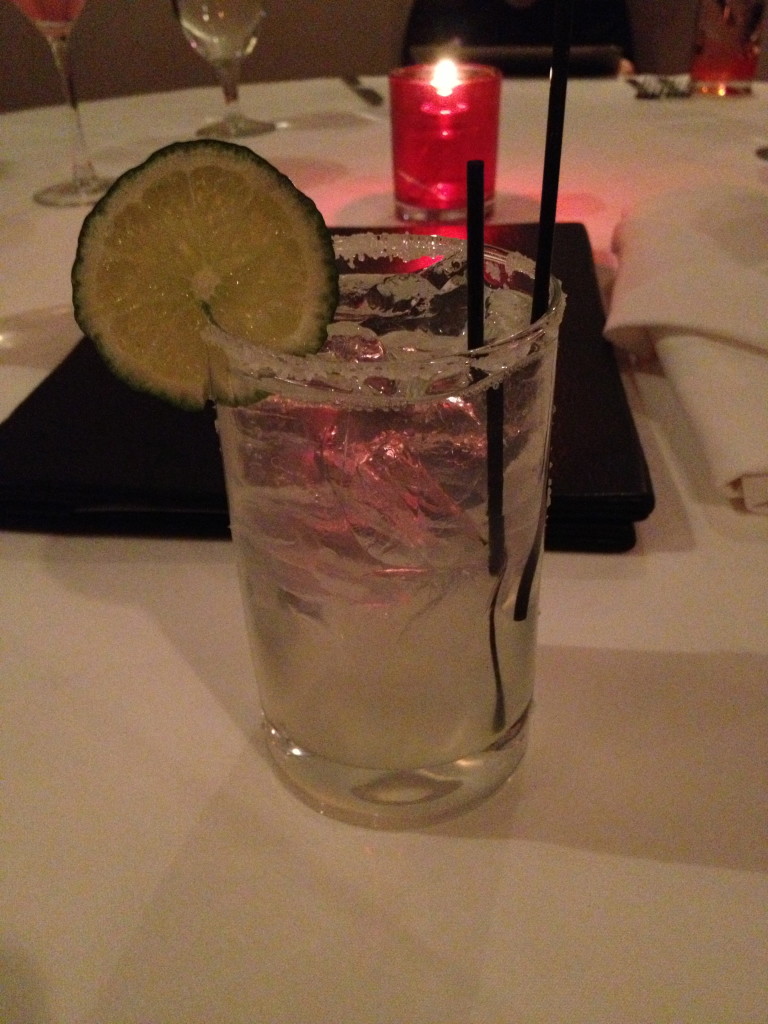 My family continued our weekend visit to the Chicago area by revisiting a restaurant we had just eaten at in November. While on a business trip/family getaway to downtown Chicago a few months back, the hotel concierge recommended we try the restaurant Vermilion. We were so happy we did, because we loved everything about the restaurant from the food to the decor to the service. As they describe it, Vermilion is a "global melding of Indian and Latin American cuisines". My family loves both Indian and Latin American cuisine along with fine dining, so we were definitely going to come back to Vermilion when we returned to the Chicago area. This time I was going to try a Margarita as well.
The only Margarita they had on their menu was called "Lime Ginger Margarita". For such an interesting name, it was a fairly plain tasting Margarita. I would classify this drink more as a tequila with Margarita flavor. However the tequila was good and not too overpowering, so it wasn't bad to drink. But overall, this just wasn't in line with what I expect a good Margarita to be, so I only give it a 6 out of 10.
However, if you are in Chicago I highly recommend you visit Vermilion anyway as the food is simply outstanding. And if you do try the Lime Ginger Margarita, let me know how you like it. Maybe I just had one on an off-night.