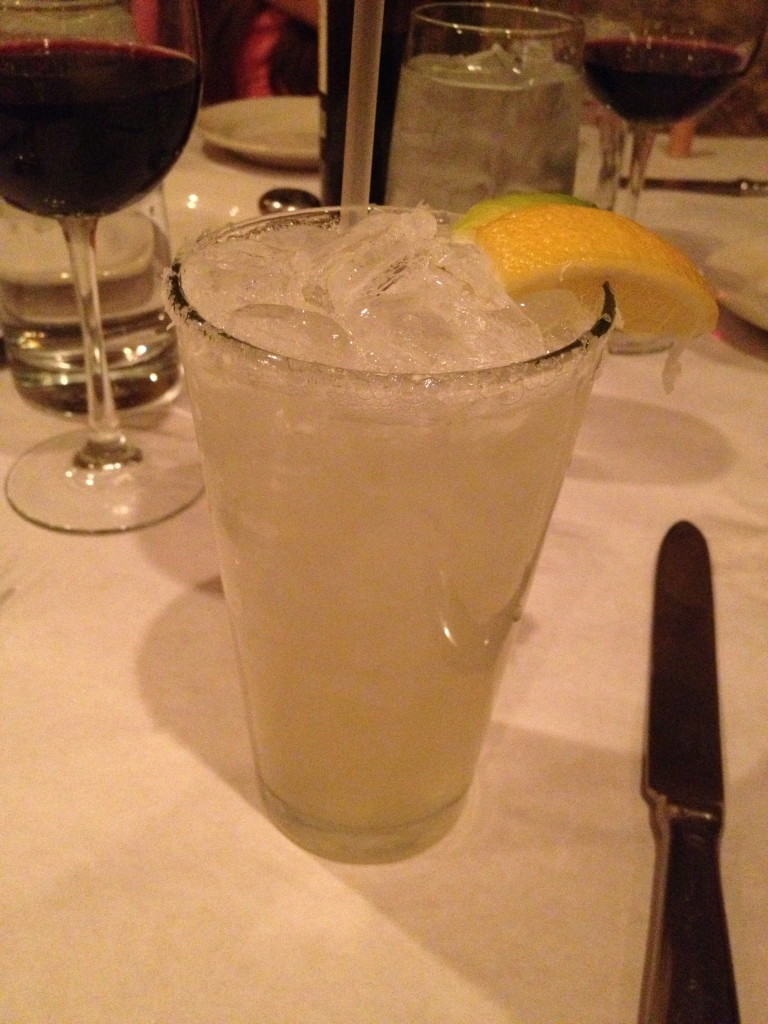 My family took a short trip to the Chicago area to visit my sister. While there, we decided to stop by a nice little restaurant we had eaten at previously. Of course I wanted to try their Margarita, but I wasn't expecting much, as this wasn't a Mexican restaurant nor did I have any reason to believe that this place had a good Margarita. I'm happy to report that I was very pleasantly surprised!
The Bank restaurant is located in Wheaton, IL, the small Chicago suburb where my sister lives. As I mentioned, we had visited this restaurant on a previous trip a few years ago. We liked it enough to try it again this time around. What we didn't know was that the original executive chef, Patrick Cassata, had returned. For those of you who don't know (and I didn't until this night), Chef Cassata is pretty well-known and actually appeared on a season of Hell's Kitchen with Gordon Ramsay. The last time we visited, we had lunch. This time, we were there for dinner. While we liked it last time, the restaurant seemed to be on a higher level this time – everything from service to food quality. The Margarita was on another level as well.
Our server, Matt, was exceptional all around. Make sure to ask for him if you go to The Bank. He was the one who made the Margarita for me. I usually don't get surprised when I first taste a Margarita, but this was a very unique drink to be sure. It had an remarkably smooth flavor with a nice tequila finish. It's hard to describe, but it had a "soft" feel when it first hit your mouth, followed by nice full flavors of sweetness, citrus, and tequila. I could tell that this Margarita didn't skimp on the tequila, but it was blended so well that it didn't overpower the other flavors (be careful – the tequila will sneak up on you!). In fact, none of the flavors overpowered. It was exceedingly well-balanced. The Margarita was so unique, that I asked about the recipe. Matt explained that the restaurant makes their own sour mix. I wasn't getting the recipe that night! I give The Bank's Margarita an 8.5 out of 10. I would have given it a 9 if it only had a little more citrus flavor – because that's the way I like it. Otherwise, it was a very unique, excellent Margarita and I recommend it to everyone that can visit the Wheaton area.