Alfonzo's Pizzeria – Maryville, IL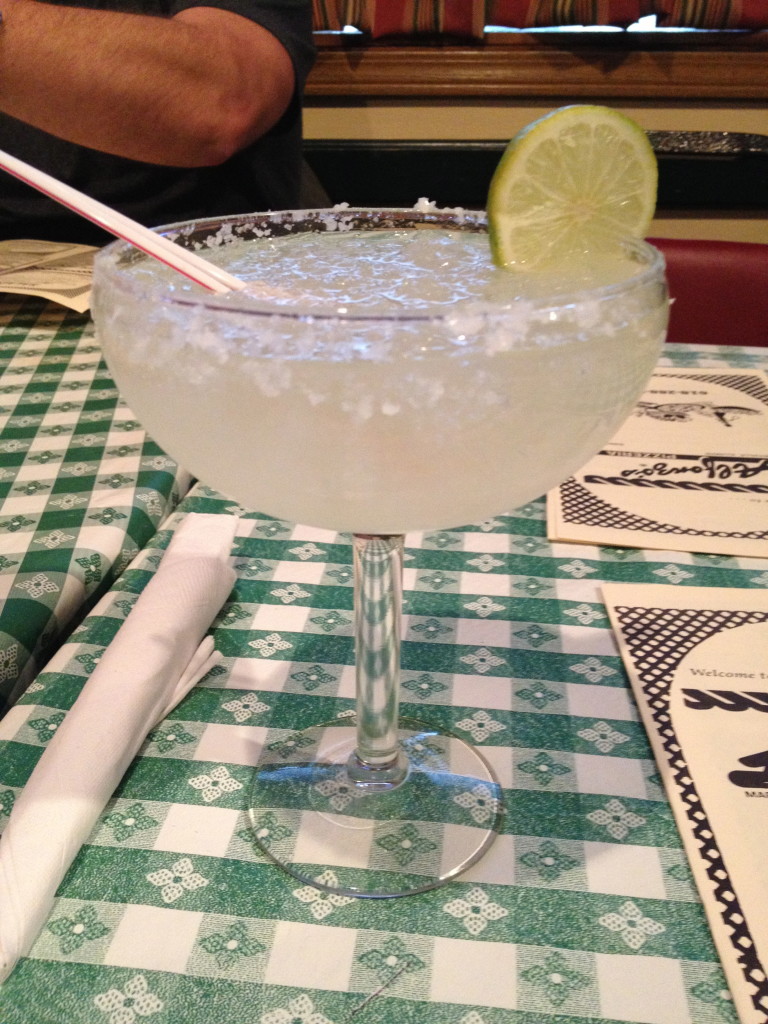 One would not normally think that a good Margarita could be found in an Italian pizzeria, much less one in Maryville, IL. However, Alfonzo's Pizzeria is actually known in my area for having very good Margaritas. I've had the pleasure of sampling them a few times in the past. And on this particular Sunday, I had another opportunity to do so.
Since I was with a big party, we ordered a couple of pitchers. The Margaritas here are very well balanced and have a great overall flavor. Again, one would not expect such a good Margarita from an pizza place, but I can definitely say Alfonzo's serves a very good Margarita. My only nitpick is that they are slightly on the sweet side. I'd prefer they were just a little less sweet so to not mask the citrus and tequila flavors. But it's a small issue. Overall I give Alfonzo's Margarita a 7 out of 10. Plus I like to say where else can one get a Margarita with a Margherita pizza?