The Tenderloin Room – St. Louis, MO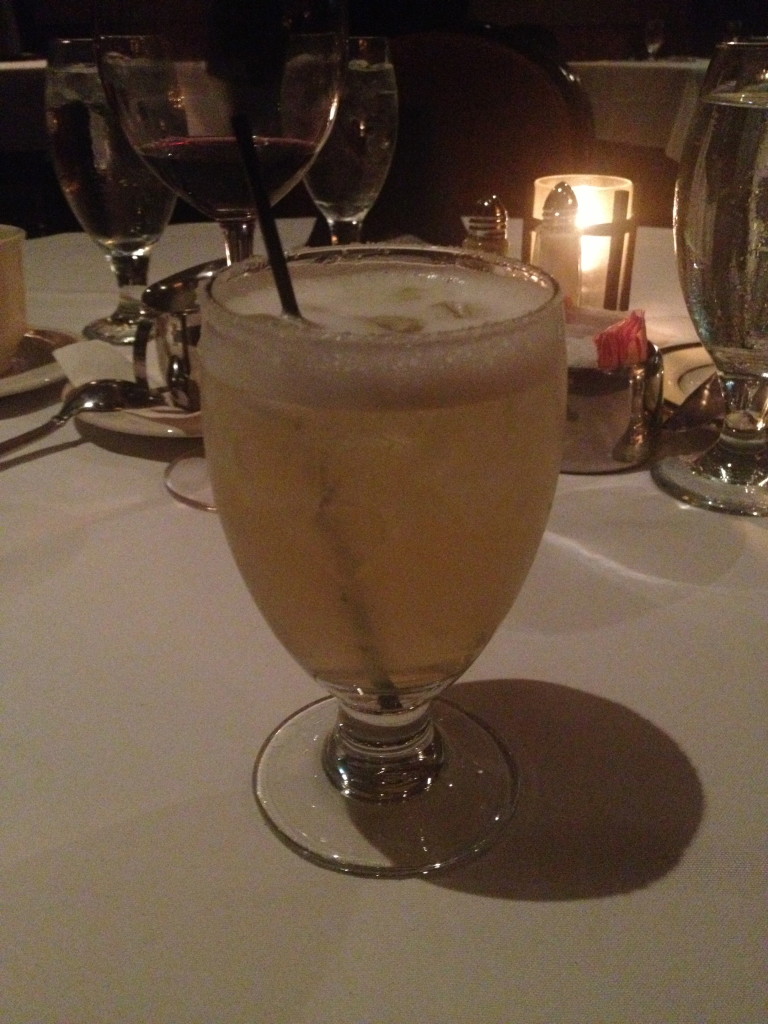 There are certain places that aren't Mexican nor are they particularly known for Margaritas, but a good bartender can make all the difference. The historic Tenderloin Room in St. Louis (located in the Chase Park Plaza) is known for many things, including being the favorite St. Louis hangout of the Rat Pack and many stars throughout the years, but are probably best known for their Pepperloin a la Tenderloin with Cognac sauce. They may not be known for Margaritas, but they do have an excellent bar and bartenders. That's probably because The Tenderloin Room, owned by Dino and Jules Karagiannis, is a family-run business and their daughters also work the bar.
My wife and I were out on an impromptu late dinner with an out-of-town friend. Mary made my Margarita this night, and I believe she has made the last several ones I have had at The Tenderloin Room. Among my wife and her female friends, The Tenderloin Room is also known for excellent Cosmopolitans.  I usually order either a Margarita or an Amaretto Sour, as the Amaretto Sours are excellent here, made with Disaronno, one of my favorite liqueurs … but I digress.
Anyway, Mary makes a Margarita that is strong on tequila flavor. It has a mellow citrus zestiness (is "zestiness" a real word?), but I personally prefer more citrus, and a touch more sweetness to balance the tequila out a little more. I should probably let her know that, but I'm usually too busy enjoying my steak or carrot cake to take a walk down to the bar! Overall, I would say the Margaritas here are a 7, but if you are a fan of tequila flavor in your Margarita, then you may rate it higher.
If you are a steak fan, or just a fan of fine dining, you must make sure to visit The Tenderloin Room. Dress up a bit, arrive early, and sample some drinks from the bar before your meal. Oh, and let them know that Marcel (and Danelle) sent you!