Lucky Day Tequila & Mezcal House – Las Vegas, NV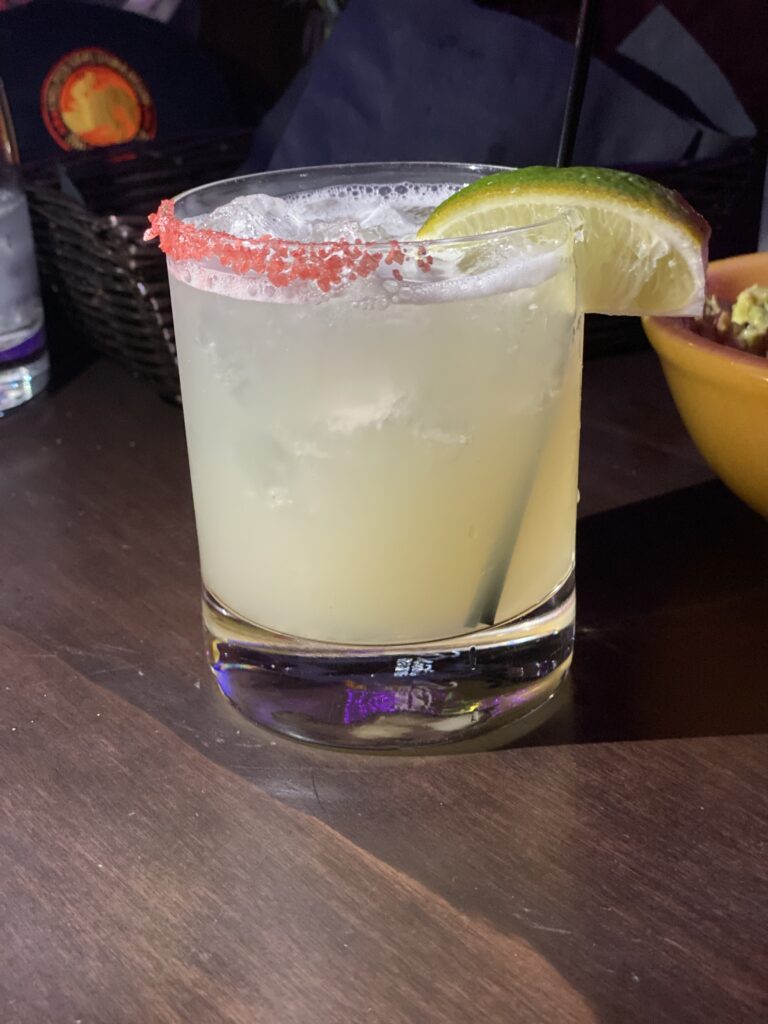 After the long COVID lockdowns of spring and summer 2020, towards the end of the summer I decided to take my girlfriend to Vegas (yes, twice in one year) for an early birthday experience. While there we met some friends and went to a bar called Lucky Day Tequila & Mezcal House where I, quite obviously, tried one of their Margaritas.
Being a Tequila and Mezcal House, they have quite a selection of alcohols but as we were there later in the night, they have a smaller "Late Night" menu available. I chose their standard Margarita which had ingredients of tequila, lime juice, triple sec, agave, and sour mix. I chose Casamigos Tequila for this Margarita. The Margarita was well balanced with a pronounced lime flavor, subdued sweetness, a fruity finish with a bit of bitterness. I could have done without the fruity finish and biterness but it was overall a nice Margarita that I rate a 7.5.
I would definitely love to go back to Lucky Day when they have an expanded menu and try more of the varieties of Margaritas or cocktails that they have. The bar was a unique experience given the way it was lit up as you can see in some pictures below. I'm also quite certain they can make virtually any drink to specification as the bar staff seemed quite knowledgable.