Brio Tuscan Grill – Frontenac, MO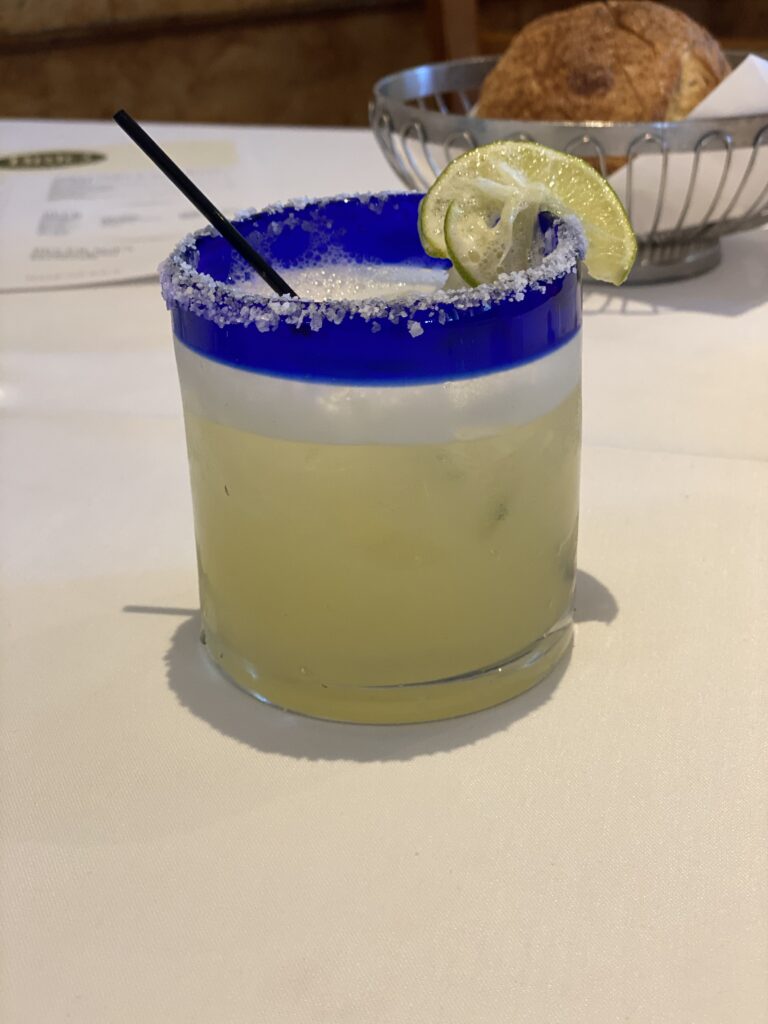 July 2020 – we are in the midst of the COVID Pandemic. We finally have seen some relaxing of restrictions as the number of cases has dropped in late spring and early summer. So we finally get a chance to get out to a restaurant and sit down like normal people. My girlfriend and I end up at Brio Tuscan Grill and they have a very unique Margarita that I simply must try.
Called their Ultra-Premium Italian Margarita, it consists of Casamigos Reposado Tequila, Caravella Limoncello, and fresh lime juice. Certainly some quality ingredients, but I was very curious about how the Limoncello would work in a Margarita. The great news is that after a long dry spell not getting to have any Margaritas from a restaurant, the Ultra-Premium Italian Margarita at Brio was excellent. It was really tasty with a great balance of all the flavors. I personally wouldn't think this was an "Italian" Margarita as it tasted very close to a traditional Margarita, although the Limoncello flavor was apparent. I guess since Limoncello is Italian, that's close enough no? Regardless, I rate this very good Margarita a 8.5. I highly recommend trying it.