Viva La Fiesta, Margarita Run III Stop #4 – Edwardsville, IL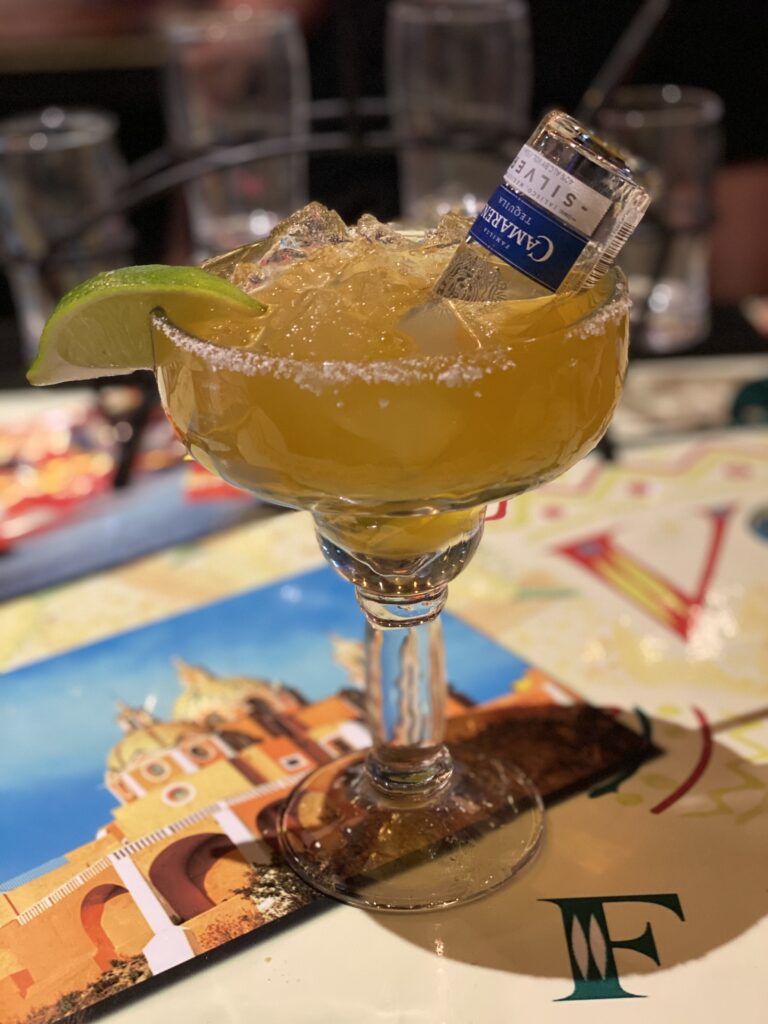 Since my Margarita Run was impromptu and we got off to a late start, our 4th stop was our last for the night. Luckily it was literally a few doors down from our previous stop, El Macho Taco. Another new Mexican restaurant called Viva La Fiesta had recently opened that I had not yet had a chance to try so I took the opportunity that night.
I ordered their Premium Margarita. It was served in a very interesting fashion as it had a mini bottle of Camerena tequila turned upside down in the glass. Score points for that because I am a fan of Camerena. My only advice here is to make sure to let the tequila flow out of the bottle before drinking it. While the Margarita was made with a mix, it had a very good taste with an overall good balance of flavors, including some effervescence. It was a little bit on the sweet side with a little bit of a bitter finish. But overall a good Margarita that I rate a 7.5.