El Nino – Fairview Heights, IL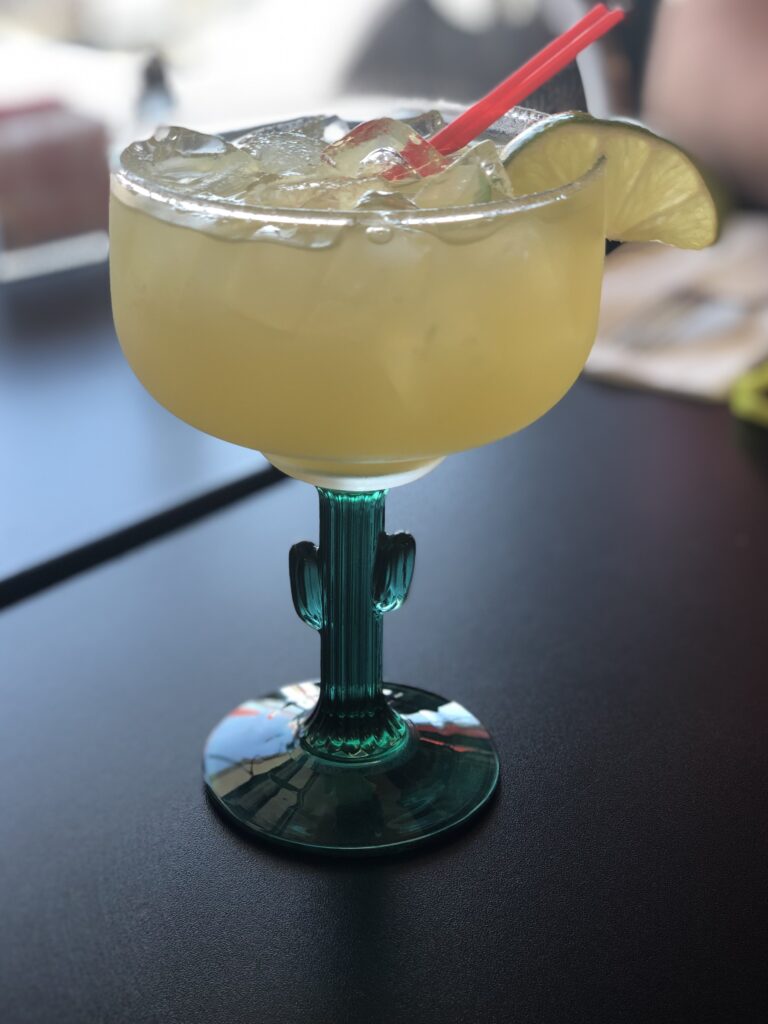 El Nino is a small little Mexican restaurant in Fairview Heights, IL. I would have never really noticed it except that a group of us were recommended it by a native Mexican friend. Plus the name was really cool (and reminds me of the "El Nino" skit on Saturday Night Live by Chris Farley). So why not?
Of course I ordered a Margarita. I chose their house Margarita and it had a good citrus flavor. While it was a little on the sweet side, it was fairly balanced overall. Unfortunately I could tell they did not use real tequila, but rather a mixto like Jose Cuervo Gold or similar. That being said, it was a good, if average Margarita that I give a 6.5. And hey, they served it in a fun cactus-style glass!