Five Bistro Yet Again – St. Louis, MO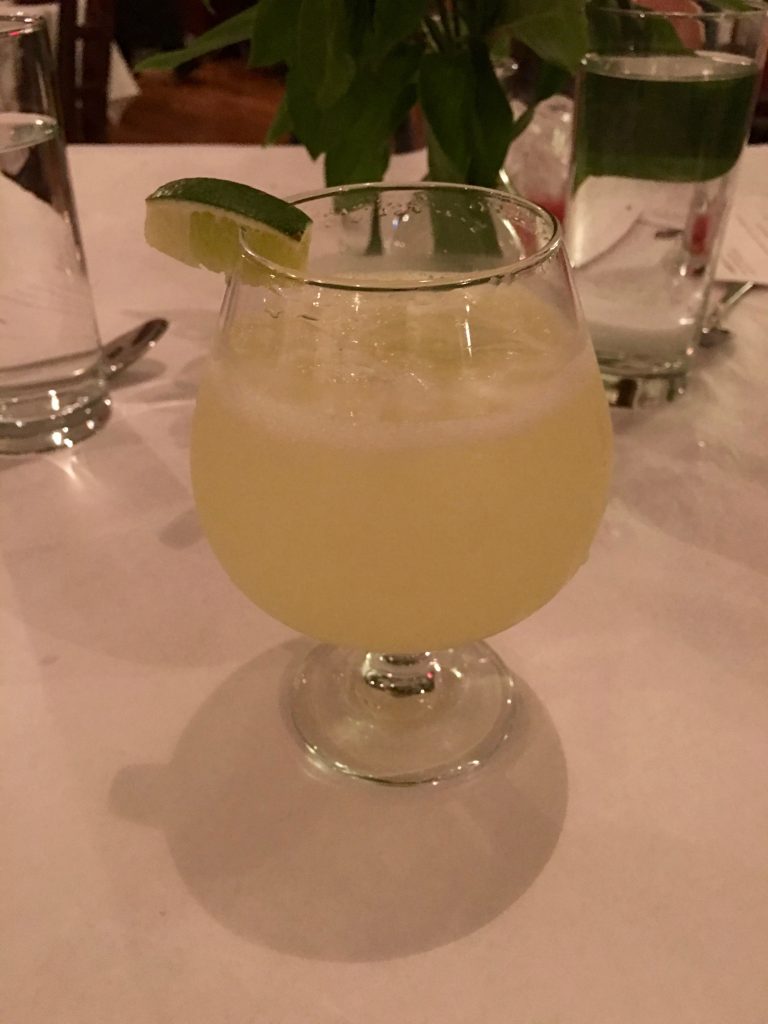 Anyone who has read through this blog knows that my wife and I love Five Bistro in St. Louis. One of my favorite things about the restaurant, besides the amazing food, is the fact that they have a great bar staffed by some amazing bartenders. This night Jacob was the bartender and served me a very unique Margarita.
The Margarita I had this night at Five Bistro had excellent citrus flavor and was very well balanced. It didn't have a lot of sweetness but it didn't really need it. I asked Jacob what the ingredients were for this Margarita. He made it with fresh squeezed orange juice, lemon juice, of course lime juice, plus Esprit Orange Cognac, along with Sauza Silver Tequila (I suspect it was Sauza Signature Blue Sliver). Perhaps this Margarita was unique because of the blend of orange and lemon along with the lime juice plus the use of orange cognac.  It was definitely a unique and very good Margarita so I give it a rating of an 8.